LAMMEH LUXURY EXHIBITION SEASON 4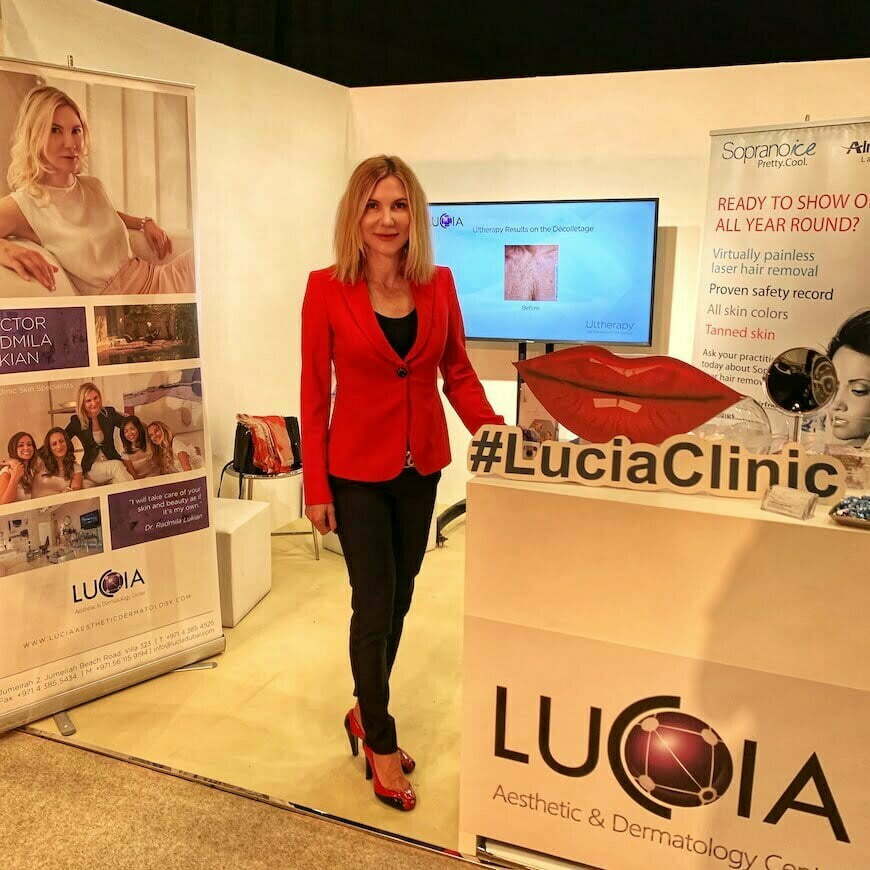 Lucia Clinic participated, for the second year in a row, at Lammeh Luxury Exhibition and was the only aesthetic clinic invited as special guest at the 4th edition of this event at the World Trade Centre in Dubai.
During this three day luxury lifestyle event, our team reached out to all visitors informing them about the latest technologies available in skin rejuvenation and body contouring.
Renowned Dr. Radmila Lukian also joined us at the opening of the event to answer questions from younger generation attendees who are always in search of new ways to maintain glowing healthy skin.
We also welcomed some of the most famous social media influencers in the Arab world and beyond. To find out more about our full list of aesthetic procedures, come and visit us @LuciaClinic.