BE FIT, STAY COOL, GET FRESH – THREE THINGS YOU CAN DO FOR YOURSELF THIS AUGUST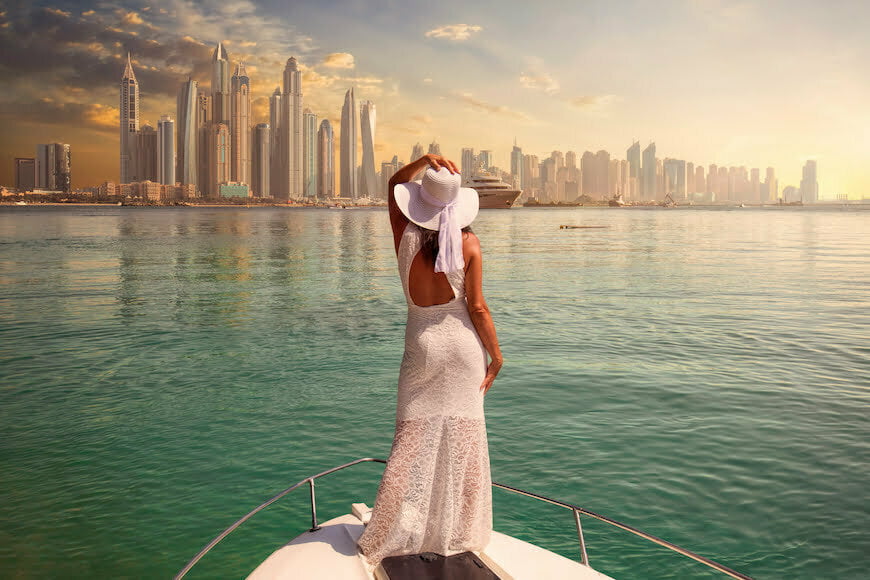 Things are heating up here at Lucia Clinic. Are you ready to shine among others and turn some heads? Then get some finishing touches on your body shape, say goodbye to unwanted fat pockets and get your face rejuvenated and shiny.
Check out the treatments Lucia Clinic is offering this August.
BE FIT WITH EMSCULPT NEO®
How about eliminating fat and building muscles at the same time? Sounds great right? Lucia Clinic is introducing a groundbreaking body sculpting treatment – Emsculpt NEO®! It's the first and only Emsculpt NEO® treatment in the Middle East.
There's a perfect solution for you this summer – take your body contouring solutions to the next level.
GET FIT IN HALF AN HOUR
Got a lunch break? Awesome! You can easily fit this treatment into your busy routine. What's more, the treatment is absolutely painless and requires no downtime – get a cup of ice coffee right after you finish with the treatment.
You must agree – 30 minutes is less than what you would spend on your regular exercise.
GET RID OF STUBBORN FAT!
Is your fitness and nutrition routine not working for you as much as you wish it would? You just can't seem to eliminate those stubborn pockets of fat? Well, with Emsculpt NEO® treatment you can get the desired results.
You can lose up to 30% of fat on the treated area. After just 4 sessions your body will be slimmer and better sculpted.
GET PERFECTLY TONED MUSCLES
Now we are coming to the second part of this awesome treatment – Emsculpt NEO® will provide you with 25% of built, toned and firmed muscle mass.
Contour your abs or tone your arms in just 30 minutes of contracting 95% of muscle fibers – Emsculpt NEO® enables you to get perfect results. 30 minutes of the treatment compared to 4 months working out in the gym – the numbers say it all!
Get slimmer and stronger in a flash!
EMBRACE YOUR NEW BODY SHAPE!
You can reduce stubborn fat pockets and build your muscles all at once. More precisely, Emsculpt NEO® will give you a perfect body contour and you will notice awesome results after just 4 sessions.
Emsculpt NEO® works perfectly with
Improving your core strength
Lifting and sculpting your buttocks
Enhancing your calves
Adding definition to your arm muscles
Reducing fat
Treating the abdominal muscle separation
WHY LUCIA CLINIC?
Lucia Clinic is proud to be the first and only provider of this cutting-edge treatment of reducing fat and toning muscles in Dubai. Dr. Radmila Lukian along with her highly trained team of Emsculpt NEO® practitioners guarantees you will be more than satisfied with the treatment.
Lucia Clinic provides nothing but high-standard services and is a leader in carrying out aesthetic treatments. The team of therapists, trained under the supervision of Dr. Lukian has but one goal in mind – providing the best outcomes for their patients.
Emsculpt NEO® will bring your body to perfection, quickly, painlessly and above all effectively. Together with your exercise and diet routine, Emsculpt NEO® will enable you to enjoy and feel confident about your body contour for a long time.
Book your consultation at Lucia Clinic and experience the powerful Emsculpt NEO® treatment this August.
The next thing you can treat yourself with at Lucia Clinic is to:
BE COOL WITH COOLSCULPTING®
Freeze away all unwanted fat with CoolSculpting® at Lucia Clinic this summer. The CoolSculpting® treatment is a highly efficient procedure that will melt away all your trouble spots.
CoolSculpting® works miraculously in eliminating fat from your arms, back, abdomen, thighs, chin and others. It reduces love handles which apart from having an endearing name work for nothing. Get your waist super shaped!
YOU WILL LOVE COOLSCULPTING®
It is a non-invasive, gentle treatment and requires no recovery and downtime. Do you have a busy schedule? Don't worry, because you can easily fit this treatment in your lunch break – it is fast and finishes after 35 minutes. Carry on with your daily routine after the treatment, but with a twist – feel more confident about your slimmer body.
After a few months, you will see the full results of the treatment. Your body needs time to eliminate the dead fat cells. That's why CoolSculpting is awesome – it is completely natural and leaves you with long-lasting results.
LUCIA CLINIC WELCOMES YOU
When you arrive at Lucia Clinic you will be consulted with a CoolSculpting® specialist and work together on creating a customized treatment plan just for you.
Lucia Clinic offers nothing but the highest quality services, and all specialists have been trained under the supervision of Dr. Lukian.
After the treatment, you will leave Lucia Clinic feeling minimal discomfort in the treated area, and you can continue with your daily routine because there is no downtime after fat freezing procedure.
Let us guide you on your journey to getting a perfect body shape.
Having additional questions? Don't shy away from asking.
GET YOUR CONFIDENCE BACK
After some time, when the period of elimination of damaged fat cells finishes you will see the full results. You will feel great but more importantly, you will look great. Your clothes will fit you better and you will feel more confident about your new, slimmer, body contour. Together with your routine fitness regime and diet, you will enjoy the effects of CoolSculpting® for a long period of time.
Book a CoolSculpting® treatment at Lucia Clinic and get a perfect body shape!
And finally, you can
BE FRESH WITH UNIQUE FACIAL
Enjoying a refreshing mocktail by the beach? How about getting your skin refreshed and rejuvenated with a special facial and vitamin cocktail treatment at Lucia Clinic? Get glowing skin with SilkPeel Dermalinfusion™.
GET AN ADVANCED SKINCARE TREATMENT
With SilkPeel Dermalinfusion™ you will at the same time get evacuation and exfoliation of the damaged skin cells.  Your top layer of the skin will be evenly abraded and the dermis will be formulated as targeted. The results? Your skin will glow and have a refreshed new look.
YOU WILL LOVE VITAMIN COCKTAIL FACE TREATMENT
This unique facial is non-invasive, it can be customized especially to meet your needs and it delivers amazing results. It requires no downtime – you can return to your busy schedule right away.
Is sun, pollution and stress making your skin look dull and tired? Then SilkPeel™ Dermalinfusion Vitamin C solution is the perfect solution for you. Your skin will be brighter, exfoliated and refreshed after these powerful antioxidants are infused.
Also, the SilkPeel™ Dermalinfusion Hydrating solution will hydrate even the thirstiest skin! You will be absolutely satisfied with this nutrient-rich moisturizing treatment.
After the treatment, your skin will be brightened, clarified and hydrated.
THE SECRET OF SILKPEEL DERMALINFUSION™
Why does your skin gets so rejuvenated and look so bright after this treatment? Well, simply because the SilkPeel™ infuses all the vitamins, antioxidants and other therapeutic ingredients deeply into the layers of your skin. The ingredients don't stay on the surface they are infused by the Viora mesotherapy device that sends them where they will be effective the most – they hydrate your skin from within.
You will absolutely enjoy the benefits of this safe, non-invasive, anti-aging aesthetic treatment. What's more important you will see the results immediately – brighter, smoother and revitalized skin.
Don't miss the chance to book a vitamin cocktail face treatment at Lucia Clinic and get refreshed this hot August.