ON THE EVE OF THE OLYMPICS MEET THE WORLD-CLASS ATHLETES WHO LOVE COMING TO LUCIA CLINIC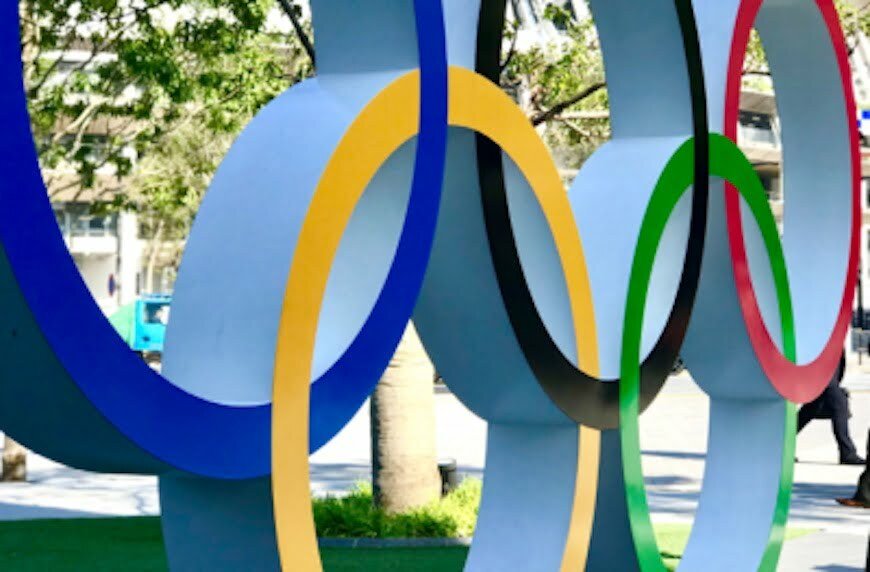 Customized treatment programs are the very core of Lucia Clinic.
With years of experience in anti-aging procedures, skin rejuvenation techniques and beauty treatments, Lucia Clinic is proud to welcome some of the top athletes looking to improve their overall skin texture with signature Lucia facial or tone their bodies with Emsculpt NEO®.
AMIR IQBAL KHAN TRIED THE REVOLUTIONARY EMSCULPT NEO® TREATMENT AND LOVED IT
Lucia Clinic is proud to welcome the British professional boxer, Amir Khan, this July. He was the World Champion Boxer not once but two times and he won Great Britain's heart as the youngest boxer to have won an Olympic medal. He was just 17. He attracted a lot of attention with his remarkable talent and millions of people watched his Olympic fights. His boxing success was shocking to the world.
When not boxing, this ambitious and outstanding athlete is also a philanthropist and advocates for those in need. He supports community and charitable causes, raises money for the victims of natural disasters, promotes child safety and seeks the criminal justice system's upgrades. He is also a sponsor and promoter and has greatly contributed to sports.
By coming to Lucia Clinic, Amir Khan wanted to do something for himself and got an outstanding treatment – he deserves nothing less! Emsculpt NEO® provided amazing results on Khan's abdominal muscles – they were even more toned and sculpted. The treatment made him even stronger and he is looking forward to his next session. Emsculpt NEO® is the world-class treatment that was acknowledged by this world-class athlete.
ONLY THE BEST FOR SANIA MIRZA – ONE OF THE MOST SUCCESSFUL TENNIS PLAYERS
Lucia Clinic was overwhelmed to welcome Sania Mirza for the first time. This Indian professional tennis player won six Grand Slam titles and was ranked as India's number one player until her retirement from singles. She showed her talent for tennis at a very young age. She started her remarkable success as a junior player and won 13 doubles and 10 singles. From that moment her career skyrocketed. This outstanding athlete was named one of the 50 Heroes of Asia and also found her place on the "100 most influential people" list. She continues to make her country proud.
Lucia's team prepared only the best beauty treatment for this remarkable lady. Lucia Clinic's signature facial made Sania more than satisfied with her refreshed and hydrated skin. As a prominent tennis player, Sania spends a lot of time in the sun and she needs hydration and precious nourishment. So the facial she received at Lucia Clinic that was tailored just for her skin helped her improve overall skin texture and gave instantly noticeable results. It is brilliant preparation for a tennis match as it doesn't provoke any irritations and requires no downtime. Signature Lucia's facial left Sania with a brighter-looking complexion and fully hydrated skin.
PAMPERING TIME JUST FOR MARION BARTOLI – WIMBLEDON'S LADIES' SINGLES CHAMPION
Seeking time just for herself, after having her first baby, Marion Bartoli visited Lucia Clinic and got just that – special treatments tailored especially for her! Former professional tennis player, Marion won the Wimbledon Championships singles title and semifinals at the French Open. Being a professional tennis player is a busy lifestyle, but being a new mom is even busier. This outstanding lady deserves only the best when it comes to her skin and body beauty treatments.
Marion enjoyed the signature Lucia facial and could feel right away that her skin is more hydrated and enhanced. This facial cleans the pores, removes the debris and is finished with specially tailored face serums for every skin type. Marion's face was immediately brighter-looking and rejuvenated. The best part – no downtime is required. Marion could continue with her busy schedule right after the treatment.
But, pampering time was not yet finished for Marion – Emsculpt NEO® treatment was next. This advanced body sculpting procedure can really do miracles and eliminate those last few inches and provide you with an ideally toned body. Perfect for Marion, an exceptional tennis player and a new mom. Perfect for everybody who wants to get back into shape!
ONLY THE PREMIER SKINCARE FOR JELENA JANKOVIC – THE FORMER SERBIAN WORLD TENNIS CHAMPION
Lucia Clinic is overwhelmed that Jelena Jankovic has been their devoted patient for 5 years and that she has chosen Lucia Team to look after her delicate skin. As a professional tennis player,  Jelena spends a lot of time in the sun which makes her skin thirsty for hydration and nourishment. Lucia Team recognizes her need for rejuvenation and has created a specially tailored facial just for her. Lucia's signature facial is beneficial for every skin type because the treatment finishes with a specially tailored serum for every patient individually. After the treatment Jelena could instantly see the beneficial results of the facial – her skin was radiant, hydrated and prepared for sunny days.
This remarkable lady has made her country proud with her accomplishments in the world of tennis. She won Australian Open in 2001 as a junior player and ranked first place in the world. In 2007, she was the first female Serbian player who won a Grand Slam title after she had won the Wimbledon mixed doubles title.
Alongside her tennis playing, she has also become a UNICEF National Ambassador for Serbia.  Her support for those in need makes her even more remarkable and appreciated. Lucia Team is proud to have patients like Jelena and goes the extra mile in making her feel welcomed and in good hands.
SHOAIB MALIK MET THE LEADING AUTHORITY IN THE WORLD OF AESTHETIC DERMATOLOGY – AND WAS AMAZED
This outstanding athlete is a cricketer that plays for the Pakistan national team. Ever since he was a child he loved this sport. He is a talented all-rounder and has attracted a lot of attention with his playing style. As a professional cricketer, he is exposed to the sun a great deal of time,  and so his skin needed professional care. Lucia Clinic is all about professionalism, experience and knowledge and provided Shoaib with the best, signature facial treatment.
Exposing the skin too much to the sun can lead to the loss of beneficial nourishments and leave the skin dehydrated. Lucia signature facial is a perfect solution for professional athletes like Shoaib as it improves the skin texture and leaves the skin looking rejuvenated and brighter. The secret is the face serum that is specially tailored for Shoaib's skin type. After the treatment, the results are immediately noticed – the skin is refreshed and ready for the long sunny days. Lucia Team is looking forward to welcoming Shoaib Malik again, and becoming his number one choice when it comes to skin treatments and maintenance.
LUCIA CLINIC – THE NUMBER ONE DESTINATION FOR EXCEPTIONAL SKINCARE
Specially tailored facial treatments are what make Lucia Clinic one of the best and first choices when it comes to aesthetic dermatology. Dr. Radmila Lukian and her professional team of skin therapists provide only the highest quality anti-aging procedures, skin rejuvenation and beauty treatments. Every skin is different and requires special treatment. Lucia's signature facial is exceptional because it is specially designed for every skin type. It cleans the pores, removes the debris and hydrates the skin with a specially tailored face serum. It provides immediate results – the skin is brighter-looking and rejuvenated. There is no downtime and patients leave Lucia Clinic feeling confident and radiant.
That's why everybody loves Lucia Clinic. Whether they are welcoming professional athletes, actors, supermodels or patients who keep themselves to themselves, they treat everybody with the same expertise and devotion. They help each patient understand their skin and are committed to bringing the best out of them. Your skin deserves the best – and it gets the best from the Lucia Team.
LOOKING FOR AN IDEAL BODY SHAPE – EMSCULPT NEO® IS YOUR BEST CHOICE
Lucia Clinic is proud to be the single provider of this muscle-building treatment in the Middle East. This advanced technology works by stimulating powerful muscle contractions in the targeted area using electromagnetic energy.  The contractions build the muscles and make them stronger and more toned. Final result – you get a perfectly shaped abdomen, hands or thighs. The biggest advantage – it is a non-invasive procedure and requires no downtime. Patients leave the Lucia Clinic right after the treatment, feeling stronger and more confident about their improved body contour.
Whether you are a professional athlete looking for a final touch-up on your already well-toned body or a new mom seeking to get rid of a few extra inches on your waist, Emsculpt NEO® will do the trick. Lucia Team of Emsculpt NEO® treatment experts will create a specially designed treatment plan just for you. Experience this one-of-a-kind and state-of-the-art body-contouring procedure and make your body perfect.
FIND OUT WHY LUCIA CLINIC IS THE BELOVED DESTINATION FOR MEETING WITH THE BEST SKIN AND BODY TREATMENTS SPECIALISTS
Regardless of your skin type, color or texture Lucia Team delivers the best results with its personalized approach designed to help every patient shine in the spotlight or out of the limelight. With more than 20 years of experience in aesthetic dermatology, Dr. Lukian and her team make your skin look radiant, refreshed and young again.
Lucia Team guarantees that Emsculpt NEO® treatment is beneficial for everyone who wishes to tone their body and enjoy the new confidence that emerges after this non-invasive procedure.
When in Dubai, don't miss a chance to book a consultation at Lucia Clinic and get your own skin and body treatment plan!