MEET A NEW STAR JOINING LUCIA CLINIC – DR. LEONARD N. JOSIPOVIC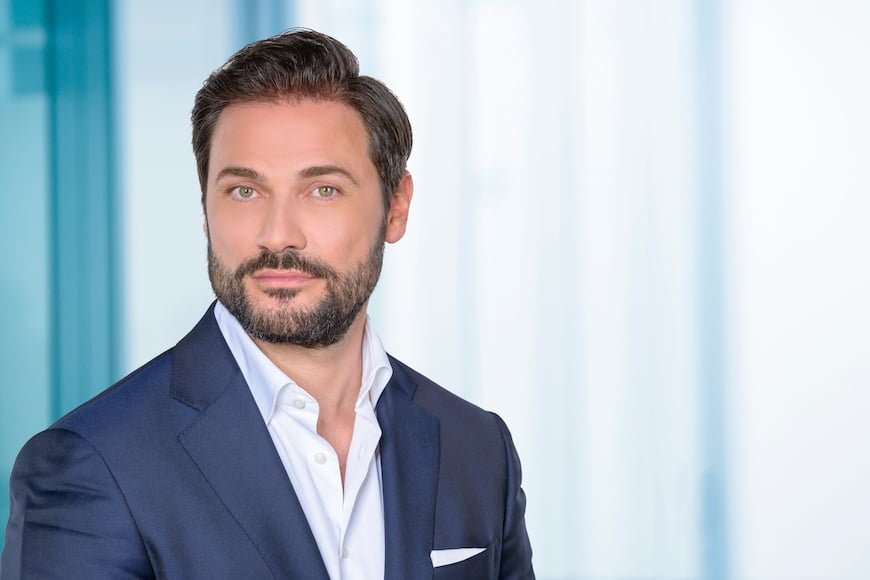 Lucia Team is overwhelmed to welcome a new member to its board of specialists – Dr. Josipovic. What can we say about this remarkable doctor that hasn't been said before? He is a world-renowned specialist and plastic surgeon. He is joining Lucia Clinic to contribute with his exceptional artistic sense and expertise. We are proud to announce that Dr. Josipovic will be a guest surgeon from September to December, but in January 2022, he will become a full-time surgeon at Lucia Clinic.
DR. JOSIPOVIC PASSION FOR PLASTIC SURGERY
Ever since he was young he dreamed of becoming a plastic surgeon. Hard work and commitment led him to Germany where he finished his studies at one of the most reputable Medical Universities. But he didn't stop there. He completed his internship at two prestigious institutions – UCLA in the USA and Imperial College in London. After that, he became the resident in the Department for plastic and aesthetic, reconstructive and hand surgery, at one of the most prestigious hospitals in Germany.
His dream came true when he became a specialist in Aesthetic, Plastic and Reconstructive Surgery. That was the moment when his career skyrocketed.
He is now one of the most awarded and respected surgeons in the field of plastic, aesthetic and reconstructive surgery.
One of the reasons he is so passionate about his job is that it is creative and you can see the results right away. New challenges inspire and motivate him the most to become even better.
MAGIC HANDS AND SENSE FOR AESTHETIC
Dr. Leonard N. Josipovic is a specialist for every kind of breast surgery – augmentation, reduction and lifting. He is especially wanted for Mummy makeover which is an awesome procedure for new mums. Dr. Josipovic performs several surgeries during this treatment like breast lift and augmentation, liposuction and tummy tuck. His magical hands and proficiency actually manage to restore the body to its previous shape, before childbearing. Needless to say, his female patients, are beyond satisfied with the outcome and restore their confidence. Dr. Josipovic helps them to feel and look attractive again.
Other surgical procedures that he does with impeccable results are upper and lower arm lift, eyelid surgery and ear surgery. Dr. Josipovic never settles for less, and what he strives for is absolute perfection in his work.
DR. JOSIPOVIC BRINGS BEAUTY TO THE WORLD
Other specialties of this outstanding doctor are anti-age treatments and face beautification. Aesthetic and cosmetic procedures are becoming more and more popular in today's world and more and more men and women are open to these procedures. Whether it's BOTOX treatments, dermal fillers or a complete makeover, Dr. Josipovic has an eye for everything. His unique technique brings the best full face beautifications.
For those who shy away from surgical procedures, Dr. Josipovic performs a liquid facelift – a non-surgical procedure that involves injecting fillers or BOTOX into different areas of the face and results in plump-looking skin, reduced wrinkles and less sagging. This perfect anti-age concept is done supremely by the magical hands of Dr. Josipovic. You can reverse the signs of aging and look fresh, natural and above all your best – Dr. Josipovic will help you restore your confidence. Synchronizing the faces and bodies of his patients is his ultimate goal and it is something that he does best.
DOCTOR WITH A VISION
Have you heard of 15 minutes nose job? Well, if not you will be pleased to find out that Dr. Josipovic published (among his other papers) an interesting study called "five point liquid rhinoplasty".
This treatment is an awesome solution for patients with minor nose humps, insufficient Nosal projection – the nose tip needs to be more up, or deep glabella. Dr. Josipovic, together with his colleagues, points out that this non-surgical nose job is beneficial because it requires less downtime, there aren't a lot of complications that can arise and there is no anesthesia. Dr. Josipovic used advanced hyaluronic acid fillers in this study and opened the door to non-surgical solutions for a lot of patients. His study showed that this procedure is effective, safe and above all brings excellent results. It is also much simpler than traditional nose surgery. Way to go Dr. Josipovic!
DR. JOSIPOVIC – FOLLOWER OF THE TRENDS IN AESTHETIC SURGERY
Surgical body contouring is something that can make patients look like top models. Dr. Josipovic does wonders with this procedure – he eliminates extra fat and reshapes and restores volume all over the body by using patients' biological tissues. Just imagine – getting rid of excess fat from your abdomen and transferring the fat to your poorly shaped breasts or buttocks! Sounds great, right? You enhanced the body parts you are not happy about. Dr. Josipovic's expertise and experience with this procedure will give a complete make-over to your body. Great precision and an amazing eye for aesthetics are needed to perform this delicate procedure. Rest assured you will be in good hands because this doctor has everything it's needed to make you happy with the shape of your body again.
Dr. Josipovic is also well aware that the trends are changing and that a lot of patients want just simple, quick treatments that they can fit into their busy schedule. A quick BOTOX, filler or laser procedure – you name it! Dr. Josipovic will do the treatment with impeccable results – you will get natural-looking and rejuvenated skin. His patients feel refreshed after his treatments, they feel good about themselves and portray the best version of themselves. Good job Dr. Josipovic!
THE DOCTOR WHO HAS WON THE WORLD
When he is not beautifying his patients in the operating room, Dr. Josipovic travels all over the world and shares his knowledge and experience with other colleagues. He has given a lot of lectures and attended various congresses regarding plastic and cosmetic surgery. He is a speaker at Allergan Medical Institute and provides hands-on training programs for advanced technical skills and scientific knowledge. So far he has attended a lot of congresses in Germany, France, Sweden, England and the Philippines. Today he is accredited as one of the best plastic and aesthetic surgeon and has been internationally recognized for his expertise.
Dr. Josipovic is a foremost authority when in the world of reconstructive and cosmetic surgery and in the world of non-surgical procedures. He absolutely loves and enjoys his job and new challenges are what inspires and motivates him to become even better.
DR. JOSIPOVIC'S PHILOSOPHY – EVERY PATIENT IS DIFFERENT
This is something that Dr. Josipovic always says – every patient is an individual. Every tummy, arm or face requires an individual approach and tailor-made concept. That's one of the reasons why this doctor is so successful – he carefully assesses every patient's problematic area and comes up with his flawless aesthetic vision in order to improve or enhance the targeted body part.
Moreover, once the patients understand Dr. Josipovic's aesthetic visions and see the dedication he invests in each and every aesthetic problem, they know they are in good hands. That's why everybody wants Dr. Josipovic and everybody trusts his expertise.
Also, he is straightforward and realistic with his patients and advises them to try some different procedures if the ones they wanted are not quite suitable for them. The end result – patients are more than satisfied with the final outcome. Dr. Josipovic is extremely dedicated to his work and always goes an extra mile to keep his patients happy and – well, beautiful!
When the patients know what they want to improve and what end result to expect, this is what motivates Dr. Josipovic the most.  This is when he shows his creativity and turns patients' wishes into reality.
THE DOCTOR WHO IS A REAL STAR
Dr. Josipovic showed his talent and expertise in plastic and aesthetic surgery on TV. He was one of the participants in the TV show – "Team Beauty", which topic was beautification and improving problematic body areas. The TV show was broadcasted on the famous German channel RTL where Dr. Josipovic was performing operations in front of millions of viewers. It was a completely new experience for him, even though he was doing something he always did – consulting with the patients, preparing them for surgery and finally performing the surgery.
The difference was he was doing all this in front of cameras.  It was a spectacular show – the outcome of a successful surgery was presented the next day after it was performed. In front of cameras, the patients could see the results for the first time – their reaction was beyond positive.
So, Dr. Josipovic showed the world how talented a surgeon he was and justified his reputation.
Moreover, he won the hearts of the audience with his charming nature and positive energy.
His charm and energy are not just there for the cameras – it is something all patients feel and appreciate when they meet Dr. Josipovic for the first time. When you combine his positive energy, with an incredible eye for aesthetic and magic hands you get Dr. Josipovic – a star doctor.
Looking forward to meeting you Dr. Josipovic.