THE JOURNEY OF BUILDING A PROMINENT AESTHETIC AND MEDICAL CLINIC – DR. LUKIAN'S STORY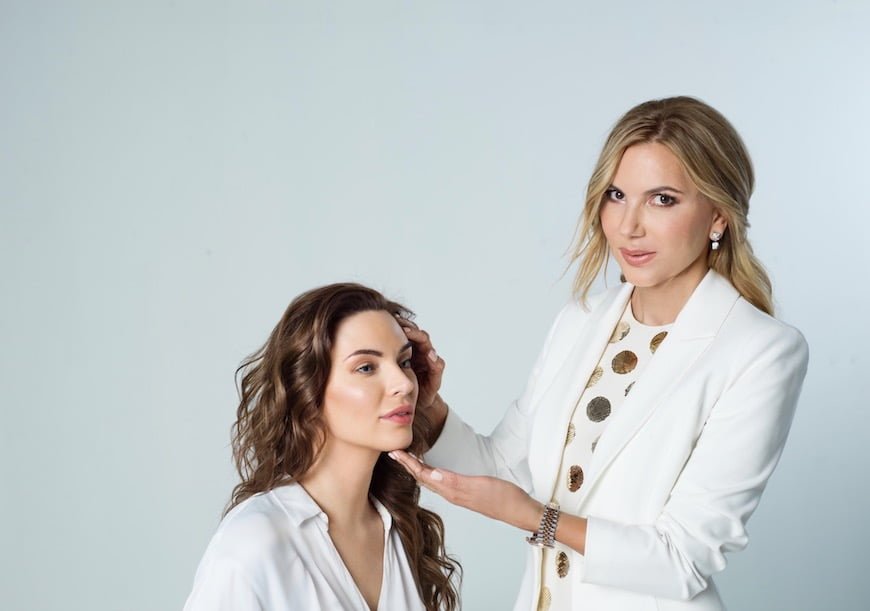 Dr. Radmila Lukian has recently given an interview for Entrepreneur Middle East where she talks about her reasons for founding a dermatology and cosmetic clinic precisely in Dubai.
Entrepreneur Middle East praises successful business people and shares their secrets and tips. The founder of an eminent Lucia Clinic definitely deserves their special attention.
For more than a decade now, together with her outstanding team of specialists, Dr. Lukian has been helping her patients reveal their natural beauty and return their radiance. In the interview, she shares some very insightful tips on how to become a successful entrepreneur and how being passionate about your job helps your career to skyrocket.
According to Dr. Lukian, Dubai represented a challenge for her when she first visited this amazing city to share her expertise at a conference. This was a moment when she realized that she could use and further develop her knowledge in a city with so many people of different skin types. Her unique approach to aesthetic dermatology emerged here – each and every patient needs individual attention. There are no two same skin tones and skin types. We are all different. So Dr. Lukian recognized an opportunity to settle in Dubai and open Lucia Clinic, world-renowned dermatology and aesthetic beauty sanctuary.
How Dr. Lukian does her job is truly unique – she had a vision of what her clinic would look like and she succeeded in fulfilling it. She had new ideas and concepts, which, she admits, were not always accepted. But she managed to implement all her ideas, one of them being that the doctor is the leader, the doctor decides and not the interest of the business. That's how passionate she was about succeeding – she represents a role model for others. Dr. Lukian is really inspirational and herstory empowers other women to follow their missions and visions and never give up until they succeed. Her tips can truly help other female entrepreneurs develop their businesses even better and more effectively.
Now she has a team of dedicated and experienced specialists in different fields of dermatology and aesthetic treatments. They all work perfectly together and understand that interaction with every patient is important. Another thing – the entire team, along with Dr. Lukian is thirsty for expanding their knowledge and using the latest products and technologies. Keeping up with the trends, providing excellent service and having flawless expertise is what made Dr. Lukian a trendsetter in Anti-Aging treatments, non-invasive procedures and so much more.
Passion and constant improvement have led Dr. Lukian to become recognized all around the world as an expert in her field. She is always more than glad to share her knowledge and educate about the most advanced techniques and technologies and is an essential keynote speaker at congresses all over the world. But apart from being a passionate educator, she is also a passionate dermatologist – her creativity and ability to perform the perfect treatment for each and every patient is without a doubt special. Her clients can vouch for that – a lot of them are notable celebrities but also a lot of them are people who are not in the public eye. All of them consider Dr. Lukian as someone who understands their wishes and needs and helps them solve their skin concern with the right treatments. They consider Lucia Clinic as their beauty haven where they feel safe and in good hands.
Even though Dr. Lukian already has a huge list of clients who trust her expertise and appreciate her warm approach, the list is constantly expanding. The future of aesthetic and dermatology medicine is bright – more and more people are turning to healthy lifestyle habits. One of these habits is finding an expert who will take care of their skin. These new clients include a lot of men who wish to maintain healthy skin with aesthetic procedures. Also, a lot of young adolescents are in search of a trustworthy dermatologist to look after their skin. Once these new clients visit Lucia Clinic and meet Dr. Lukian, they immediately feel that their search for an excellent dermatologist is over.
The thing that might single out Dr. Lukian and her team is their motto – every patient deserves respect and individual attention. But their motto also states that every patient should be treated with honesty and openness. Positive interaction with every patient is something that depicts the work of this clinic. Another aspect that makes Dr. Lukian's clinic so prominent is good organization and open communication – keeping everything in the open is the key to running a successful business.
In the end, Dr. Lukian's hard work, dedication, passion and constant education all contributed to her outstanding reputation. Also, constant improvement in her business operations, with the help of her team, helps her overcome all the challenges. She continues to be an exceptional leader of an exceptional business and her clinic definitely continues to reflect her passion.