THE SECRETS BEHIND THE CELEBRITY FOUNTAIN OF YOUTH – PLASTIC SURGERY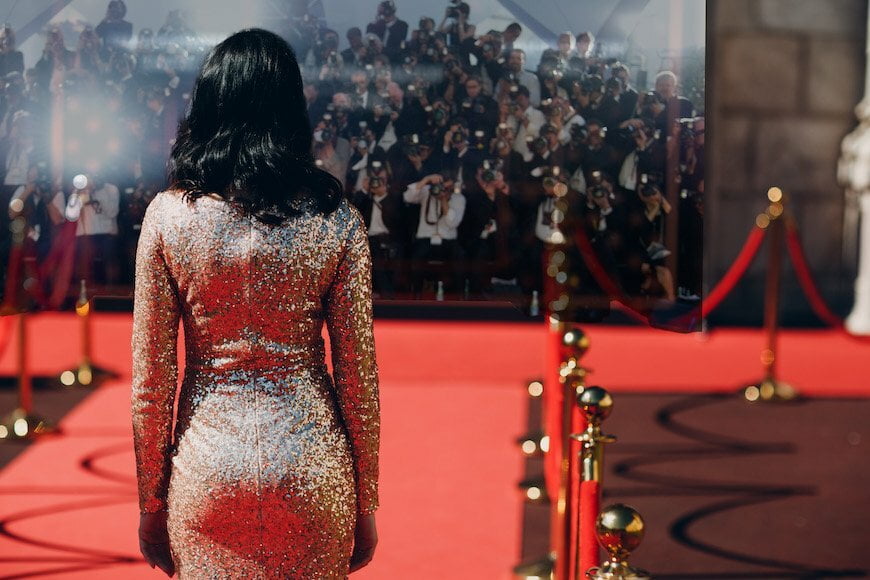 Celebrities and plastic surgery go together as hand and glove – many stars enhance their look with discreet procedures, often so discreet, you wouldn't know exactly what is done. Some openly share their experience with cosmetic surgery while others prefer to keep their enhancement on the hush-hush. But, one thing is certain – plastic surgery is the key to achieving the desired look for many celebrities.
We can't deny that plastic surgery plays a huge part in Hollywood culture. With a little nip and tuck, celebrities improve their appearance, turn back the years and keep us all wondering if there is some magic in the water in Hollywood. The times of not knowing are over, with plastic surgery not only reserved for those in the know. Now everyone can benefit from world class plastic surgery since the veil of stigma about it has long been lifted. Now the discreet tweaks are available to everyone, the ones that don't shout that you have had work done are often the most effective, keeping you looking like yourself, refreshed and natural.
THE DEMAND FOR NATURAL-LOOKING RESULTS IS ON THE RISE
Celebrities carry a huge responsibility of influencing their fans in many aspects – plastic surgery included. If you have considered plastic surgery, you may have thought of your favorite star and brought a picture of them to your plastic surgeon. You may say – I want a nose like Jenifer Aniston's or lips like Angelina Jolie's but one important thing to understand here is that you actually want to look like yourself.
That's what your plastic surgery should be all about – enhancing and tweaking your features to help you look how you feel on the inside. The reasons for getting plastic surgery should be your own – finally getting the breasts you've always wanted or restoring your pre-baby body. You can find inspiration from a celebrity that has done breast augmentation or mommy makeovers. Still, your plastic surgery will be tailored to suit your body proportions and fulfill your aesthetic goals.
PLASTIC SURGERIES THAT ARE NEVER "OLD NEWS"
You know that stars always look fabulous when they appear on the red carpet. Their outfits fit perfectly and their faces beam with radiance. But this flawlessness doesn't come on its own, it takes a village to achieve this effect. One of the main elements is their plastic surgery procedures, exceeding expectations of how great they now look. All of this is now available to you, you will love your reflection in the mirror! All thanks to cosmetic surgeries that will bring you real and brilliant results. Think about the boost of your confidence!
So, which plastic surgeries are always trendy?
Breast augmentation is certainly at the top of the list. A huge number of celebrities have done it to enhance their curves and to give a more feminine shape.
Katy Perry, Iggy Azalea, Anna Faris are just some of them. They are all super successful in their music and acting careers and are globally known. They all look fantastic and rock their own style. Their breast augmentation surgeries weren't overly dramatic and that's the key to a successful plastic surgery.
So, as you can see the size of breast implants and the methods of breast augmentation has changed. Most ladies who decide to have breast augmentation lower their expectations and choose moderate sizes of implants. They want to look natural and not overly done.
You may think that a large cup size will finally enhance your whole figure as you've always wanted but that's not always the case. You need to take into account your whole body proportions and see for yourself that a smaller cup size will actually improve your body's balance. On the whole, your breast augmentation surgery can improve the shape and size of your breast. Your bust appears perkier and fuller and you can finally be satisfied with how some shirts or bikinis fit you.
Rhinoplasty or "nose job" is next on the list. It is a very popular plastic surgery among celebrities. Our nose is something we are born with and we can't change it with other methods. Sometimes we can get obsessed with the look of our nose if we think that it's too small or too big for our face. Also, it can cause some health issues like deviated septum and others. These are the reasons why many celebrities love this plastic surgery.
Iggy Azalea, Teresa Giudice, Lisa Kudrow are just a few of them. They say it was the best thing they have done. It helped them feel more confident about the whole appearance of their face – their noses were finally flattering.
We must all agree that these celebrities look fabulous. Whether a nose job helped them in their careers we can't say, but it definitely helped them to feel good about themselves. If you are going through a similar drama about your nose, plastic surgery is a great option. It can harmonize your face and enhance other features. Again, it is important to remember that you still want to look like yourself after nose jobs, so showing your surgeon a picture of Jenifer Aniston's nose is "out of the picture".
Liposuction deserves also to be mentioned – a lot of celebrities love this plastic surgery. Liposuction is awesome in eliminating fat tissue especially stubborn fat cells that don't go away no matter how much you exercise or keep a diet. With liposuction, you can sculpt your body contours and finally feel more attractive.
It is great in combination with fat transfer – you eliminate excess fat from one area like your abdomen or thighs and transfer it into your breasts or buttocks. Fat grafting is a rising trend because it brings you completely natural results. Or it is a great addition for a Mommy makeover where it helps you contour your waist and restore your pre-baby body.
What's great about this type of plastic surgery is that it has developed so much in recent years that you can even have it without total anesthesia. This technique is called Tumescent Lipo – the recovery is much faster and there aren't any side effects connected to total anesthesia.
One famous celebrity who had liposuction is Chrissy Teigen – and she claims it was the best thing! She had removed excess fat from her armpits which made her more comfortable in her own body. As you can see, liposuction is super versatile and can address even the most sensitive areas like your chin, armpits or knees.
Facelift is next on the list – this plastic surgery really is a fountain of youth for many celebrities. It can lift saggy skin, smooth out deep wrinkles and folds and lift your facial tissue to make a better structure for your entire face. It brings dramatic results – you look youthful, refreshed and rejuvenated. It literally takes years off your face. But again, it brings you natural-looking and real results. You definitely don't want to end up looking as if your face is in a constant state of surprise (we've seen it happen).
One of the most prominent celebrities who has been in the spotlight for a long time is definitely Jane Fonda. We all know her for her talent, beauty and youthful look. Her secret could be facelift surgery – her face looks firm, smooth and graceful. She looks as she feels now – and she couldn't be happier about it.
Another brilliantly looking media personality who had a facelift is Kris Jenner. She is a mother figure in "Keeping Up with the Kardashians" and had a facelift before Kim Kardashian's wedding. And she never regretted it because she looks refreshed and youthful.
THE IMPORTANCE OF EDUCATING YOURSELF ABOUT PLASTIC SURGERY
We all find out most things about plastic surgeries on Google. We read short news about certain celebrity's recent plastic surgery. We can check out the before and after photos. We can even find out the detailed steps of every plastic surgery, its pros and cons and risks and side effects. You may think that your favorite star looks awesome after breast augmentation, a nose job or a facelift, but the process of getting to that after photo is quite long. So, it goes without saying that you can't decide to have plastic surgery just based on photos or information that you find on the internet.
Every celebrity meets with a plastic surgeon before deciding to get plastic surgery. During this consultation, they find out what certain plastic surgery will do for them and how it will enhance their bodies. They also find out that having plastic surgery is an emotional journey – as Iggy Azalea stated. We sometimes find it hard to live with our flaws and accept ourselves. And it's even harder to decide and improve those flaws with plastic surgery. But as this celebrity concluded, it's important to be grounded and not to expect to be perfect. We are all individuals and those differences make us unique.
FIND THE BEST PLASTIC SURGEON TO GUIDE YOU
As we already said, this is the first thing every celebrity does – finds a good plastic surgeon. Or better yet – the best of the best surgeon. Then they feel less anxious during their plastic surgery. Having a skilled and renowned plastic surgeon by your side goes a long way – in terms of your safety and ultimately your results.
You search ends at Lucia Clinic – all plastic surgeons here are board-certified and world-renowned. And we can proudly say that they have all the qualities of the best surgeons (which are discussed below).
So, what makes the best plastic surgeon?
First his/her experience and skills. And patience to listen to your concerns and aesthetic goals carefully. They also need to have an artistic side and help you visualize how your new breasts or nose will enhance your body or face. Plus, they can advise you on the best plastic surgery for you. For example, if you want breast augmentation, they can tell you which size and shape of silicone implants will compliment your entire figure. It's not just about inserting extra large implants just because you think they will flatter you. A good surgeon will openly tell you that moderate-size implants will look perfect on you. Trusting your plastic surgeon is crucial and if at any moment you feel uncomfortable that's the sign to move on.
Next, the best plastic surgeon will thoroughly inform you about the risks and side effects of your surgery – you need to know every detail of what you're getting yourself into. But in the hands of experienced surgeons, these side effects will be minimal and if you listen to all post-recovery recommendations you can get back on your feet much sooner.
Finally, the best plastic surgeon will create a customized treatment plan just for you. We can't stress enough that if one size of implants worked great for your favorite star it doesn't mean it will work for you. The best surgeon will help you understand your body proportions and visualize how the proper size will bring your whole body into harmony.
And that's what you want to achieve – you want to look like yourself after plastic surgery, only better. Plastic surgery can be your fountain of youth as it is for many celebrities if you think about yourself and desire natural-looking results.
Visit Lucia Clinic and schedule a complimentary consultation with the best plastic surgeons.