WELCOMING A VERY SPECIAL GUEST TO LUCIA CLINIC: NAOMI CAMPBELL!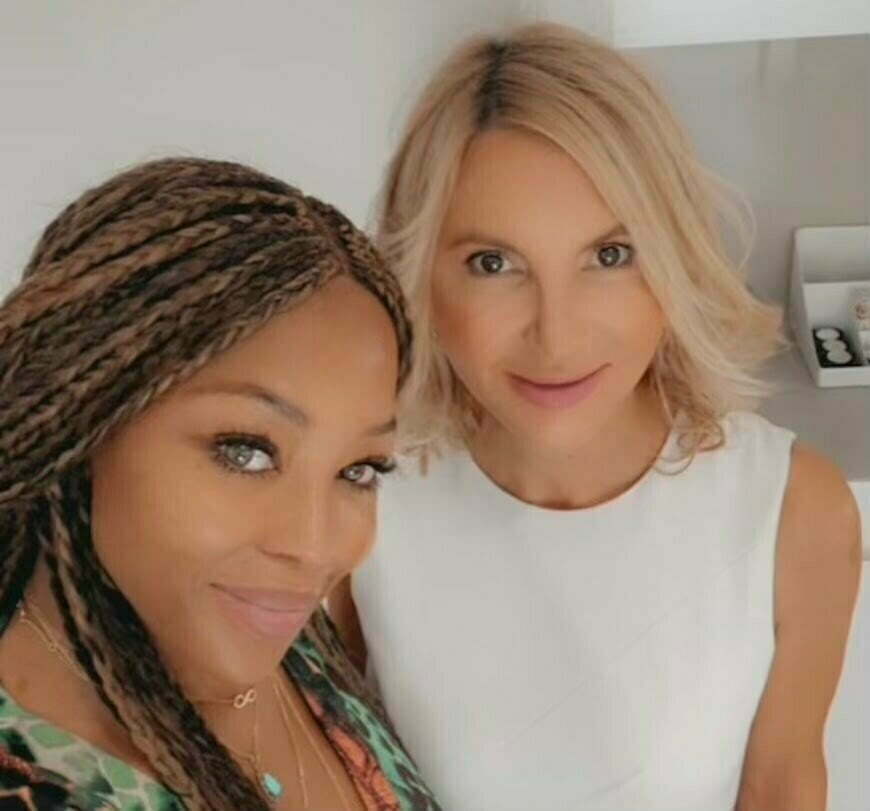 There's no one like Naomi.
In addition to dominating runways for decades, the incomparable Ms. Campbell has produced a reality show, penned a novel, released an R&B album, starred in roles on the big and small screens, supported and founded charities, and launched a successful web series. She is the epitome of beauty and glamor — an icon who paved the way for the next generations of models to be more empowered, outspoken and in command of their careers.
But what is our favorite Naomi Campbell role? That would have to be one of her most recent: as Dr. Radmila's client!
Lucia Clinic had the extraordinary pleasure of treating the supermodel last month during a trip to Dubai. Dr. Radmila pampered Naomi with a bespoke beauty plan to make her time in our spectacular city even more memorable and give her a revitalizing boost before traveling to the next destination on her itinerary! Together with the Lucia team, Dr. Radmila filled Naomi's day with luxury treatments tailored to her goals.
"It was a huge honor to welcome the greatest supermodel, Naomi Campbell, to our clinic," says Dr. Radmila. "Naomi is fierce, bold and incredibly beautiful, but also very knowledgeable and selective. Knowing that her visit to Dubai was short, I selected treatments that would not only make her skin glow but also prepare her body for her next adventure. She is a true fashion icon."
DUBAI'S #1 DESTINATION FOR VIP CARE
Customized treatment programs like Naomi's are the heart and soul of Lucia Clinic. As our founder and chief physician, Dr. Radmila brings more than 20 years of experience in beauty treatments, anti-aging procedures and skin rejuvenation techniques to our clinic. She believes in treating each patient's skin as if it were her own, whether you're a world-renowned model or simply looking to reveal your most radiant and confident self.
"We only get one precious face, and taking excellent care of our skin to prevent premature aging is one of the best ways to show ourselves love," Dr. Radmila says. "Skincare is healthcare."
This philosophy permeates everything we do. Your skin is unique, and it deserves to be treated by experts who see it as the precious, one-of-a-kind feature it is. Whatever your age, ethnicity or origin story, you can benefit from a bespoke treatment plan crafted by an accomplished dermatologist like Dr. Radmila.
"To truly understand your skin and what it needs, you should go only to the experts," Dr. Radmila explains. "A dermatologist is a doctor who specializes in treating more than 3,000 conditions involving the skin, hair and nails. When you find a good dermatologist, keep them for the rest of your life!"
As a top dermatologist in Dubai, Dr. Radmila helps patients discover how to work with the skin they have, no matter its texture or type. We are so grateful that Naomi chose Dr. Radmila for her bespoke beauty regimen, and we're thrilled she enjoyed her stay!
YOUR SKIN DESERVES THE BEST — AND THE BEST IS BESPOKE
Looking for your own supermodel treatment? When in Dubai, you deserve to be treated with the best, by the best — just like Naomi! At Lucia Clinic, Dr. Radmila and her team are committed to providing tailored treatment options that help all our clients enjoy healthier and more beautiful lives. Get your personalized beauty plan by booking your visit today! The Lucia team is waiting for your call at +971 4 385 4525 or on mobile/WhatsApp at +971 56 115 9194.