AMWC – MONACO APRIL 2018
The 16th edition of Aesthetic and Anti-Aging Medicine World Congress was yet another great success this year in Monte-Carlo, Monaco.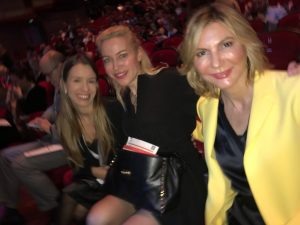 Every year more than 100'000 people visit this amazing venue where more than 300 companies showcase the latest technologies in the field of aesthetic medicine. The lectures are serving as excellent medical guidelines which can be useful for doctors practicing in different regions. Dr. Radmila Lukian was attending this exclusive event as part of her yearly congress packed schedule. She was accompanied by Dr. Marta Duarte and Jelena Jelenkovic our senior head therapist at Lucia Clinic.