ENHANCE YOUR TRUE BEAUTY AT LUCIA CLINIC THIS OCTOBER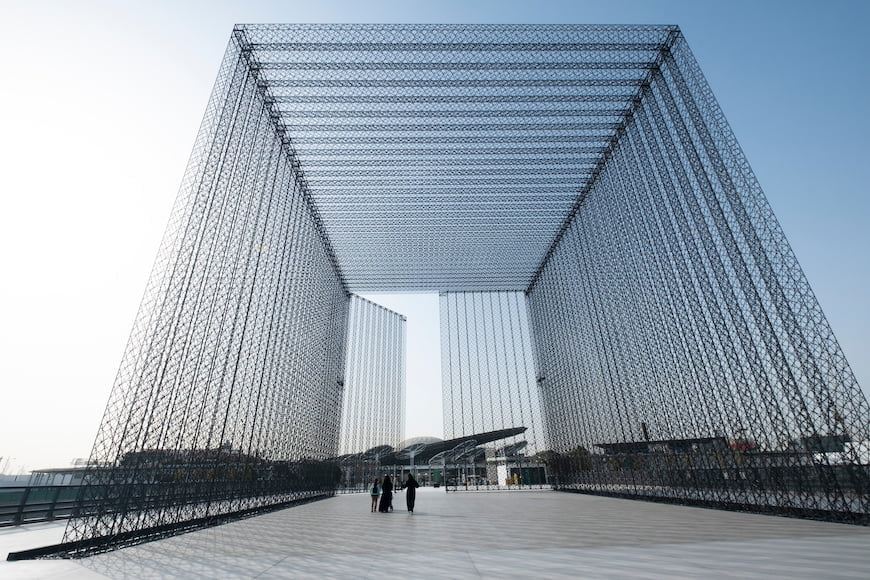 Take a look around you – nature is so beautiful. It is subtle, humble but also radiant and perfect. We can learn so much from nature. This month it's all about natural beauty at Lucia Clinic.  Returning the natural glow to your skin or improving your body's shape is something you can achieve with the help of Lucia Clinic's special offer.
LUCIA'S DERMACLEAR TREATMENT –GLOWING SKIN IN THREE STEPS
Exfoliate and rejuvenate your face in three steps with DermaClear – the newest Hydradermabrasion skin resurfacing treatment. Clean your pores, eliminate the skin impurities and enrich your skin with powerful antioxidants. Your skin will be grateful – this gentle but powerful treatment will refresh your face, nourish and hydrate it all at the same time. Are you thinking about other skin procedures? Perfect, because DermaClear can be done as a standalone treatment but it is also an awesome pre-procedure. You can prepare your skin with DermaClear for skin rejuvenation and skin tightening treatments, IPL or radiofrequency treatments or for removal of pigmented and vascular lesions. It is safe, fast and non-invasive – above all – absolutely effective.
‍
3 IN 1 TREATMENT FOR THE PERFECT SKIN
Improve your skin's quality by getting rid of the effects of pollution, toxins and other harmful chemicals. DermaClear addresses all your skin concerns simultaneously. Bonus – after the treatment your blood flow will be improved. Let's cut to the chase –
Step #1 cleansing and exfoliation. The dead skin cells get removed and your pores are opened. Your skin is clean and fresh.
Step #2 extraction. Here your skin is prepared for the absorption of the solution – it is deeply cleaned from micropollutants, debris and dirt.
Step #3 diffusion of the miraculous DermaClear solutions. Why miraculous? Well, first they are rich in antioxidants and anti-aging ingredients and they protect your skin and hydrate even the thirstiest skin. And second – they are safe and don't cause infections.
After the treatment, you will enjoy your improved complexion and fresh, nourished and hydrated skin.
‍
CLEAN YOUR FACE FROM INSIDE OUT
You don't want to spend a lot of time recovering but still wish to do something wonderful for your face? Then Lucia's DermaClear treatment will work perfectly for you. It is a soothing and refreshing exfoliation and rejuvenation procedure. No discomfort and no irritations after the treatment – just smoother, healthy-looking and clean facial skin. You will love Lucia's DermaClear because you can see the results right away. And it is fast – after just 45 minutes you can leave Lucia Clinic and return to your busy schedule.
INCLUDE DERMACLEAR IN YOUR SKINCARE ROUTINE
This treatment provides beautiful and natural results – nobody needs to know that you had it. But still, everyone will wonder how come your skin is so fresh and rejuvenated, so shiny and plump. Well, that's the beauty of this treatment – gentle, but effective. You will definitely attract attention with your glowing face. To maintain the results, you can repeat the DermaClear treatment in 3 to 4 weeks.
WHY LUCIA CLINIC?
The true advocate for natural beauty, Lucia's team will consult with you about your aesthetic goals and expectations and create a custom-tailored treatment plan just for you. Lucia Clinic provides nothing but high-standard service and it is a trendsetter and leader in cosmetic procedures. The team of professionals strives to give the best results to every patient whose path leads them to Lucia Clinic.
 Lucia Team will keep you rejuvenated, reveal your natural beauty and provide you with the best and long-lasting results.
Also, don't miss to:
MAKE YOUR SKIN YOUTHFUL AGAIN WITH LUCIA'S CHEMICAL PEEL
 Is your dull-looking facial skin starting to bother you? Then don't wait anymore and treat yourself to Lucia's anti-aging facial that regenerates the skin and reduces hyperpigmentation. Return the natural brightness to your face and solve the concerns that you have about your skin. Give your skin a more youthful, more beautiful and healthier appearance.
‍
REVEAL YOUR GLOW
Lucia's chemical peels can do wonders to your sun-affected or wrinkled skin. A light chemical peel will subtly improve your skin by removing the outermost layer of the skin. Gentle and superficial but powerful – this treatment can reduce fine wrinkles, acne or uneven skin tone. Sounds familiar? If you are having some of these skin issues, Lucia's light chemical peel will reduce the signs of aging and return a healthy glow to your skin. After several treatment sessions and minimal downtime, your skin will shine again.
‍
REFRESH YOUR FACE
Lucia's medium chemical peel will give your face a fresh, smooth look. It removes the outermost layer of the skin. But no worries – this treatment will make your skin more even and reduce moderate skin discoloring. Also, there is a bonus – it will reduce acne scars, age spots and fine to moderate lines. After a single session, your skin can appear much smoother.
‍
BOOST YOUR COLLAGEN PRODUCTION
Why are chemical peels awesome? Well, simply because they wake up the dormant cells underneath your skin. When the product is applied to your skin, the dead and old skin cells are separated from your skin because the acid molecules get under the top layer of the skin cells. The unwanted skin cells are removed and Voila! The new, fresh layer of skin cells makes your skin look regenerated and glowing. One more thing – the new, healthy skin cells will get more active and before you know it your collagen level will increase. Also, the new skin cells will keep your face hydrated and absorb the skincare products that you normally use mor effectively.
‍
REDUCE HYPERPIGMENTATION WITH LUCIA'S CHEMICAL PEEL
Does your skin appear hyperpigmented because of sun damage, acne scars or inflammations? Well, improve this skin concern with the right ingredients. Once your skin gets treated with the chemical peel, the top layer of the skin cells will be removed and the new skin cells layer with more even pigmentation will shine through. After a few of Lucia's chemical peel treatments, you can notably improve your skin tone.
REVERSE THE SIGNS OF AGING
Chemical peels can be absolutely effective infighting against fine lines and wrinkles. Collagen plays an important role here again – it is a super important protein that keeps your skin hydrated and gives you that healthy glow. If your skin keeps its elasticity wrinkles and fine lines are less likely to appear. And what keeps your skin elastic? Collagen.
After a chemical peel, new healthy skin cells come to the surface and trigger collagen production and after peeling process is over you will notice the improvements. The downtime during which the peeling process happens varies depending on the peel you choose and can last from 2 to7 days.
Healthier and more youthful skin and glowing complexion – all this is possible to achieve with this powerful anti-aging treatment.
LUCIA CLINIC – A TRUE GUIDE TOWARDS NATURAL BEAUTY
Lucia Clinic's skincare professionals will advise you and help you decide which chemical peel is the best for you. Lucia's team is dedicated to each and every patient – every patient has different skin and skin concerns. This is something they always keep in mind and go the extra mile to treat each patient with absolute professionalism and expertise.
 Book a consultation at Lucia Clinic today -you will be in good hands. Don't miss the special offer – 50% OFF for a Chemical Peel with any facial or facial laser treatment booked.
Another thing you can do for yourself is to try:
LUCIA'S COOLSCULPTING® TREATMENT FOR OUTER THIGHS – MAKE YOUR LEGS LOOK GORGEOUS
Are you ready to feel great about your legs? Then Lucia's CoolSculpting® is an ideal solution for you. Eliminating small pockets of fat on the outer thighs can be a bit tricky no matter how much you exercise or keep a balanced diet. But, Lucia's CoolSculpting® can make the skin on your outer thighs smooth and firm in a flash!
FREEZE AWAY THE UNWANTED FAT
As its name says, CoolSculping® cools and freezes the unwanted fat bulges underneath the skin in the treated area – in your case, the outer thighs. Since fat cells are sensitive to cold temperatures, they stand no chance against this powerful treatment. They are frozen, shrunk and eventually eliminated from your body. The best part – they will never come back. Once you destroy the fat cells that have been bothering you, your skin will stay smooth and firm forever. Lucia CoolSculpting®'s amazing results will motivate you to continue with healthy lifestyle habits. Keep that unwanted fat away!
MAKE YOUR COOL JEANS FIT BETTER
Lucia's CoolSculpting® applicator is specially designed to treat the target areas that can be hard to reach. It is versatile and can effectively reduce pockets of fat on your outer thighs – remove those saddlebags easily and with long-lasting results. With minimal to no downtime, you can enjoy your tight jeans right after the first session. The CoolSculpting® treatment makes the targeted area firmer, smoother and most importantly natural-looking. You will feel and look great.
COOLSCULPTING® IS NUMBER ONE
You will love this treatment. It is gentle and non-invasive and fits perfectly during your lunch break. Lucia's Coolsculpting® treatment is very effective. You will return your confidence and feel wonderful about your slimmer legs. After a few months, you will see the best results of this awesome treatment. Nature is beautiful but you can't rush it to show you its wonders. The same goes with CoolSculpting® treatment – when your body completely eliminates the dead fat cells, you will enjoy long-lasting results.
CoolSmooth applicator takes 1h15min and can be done one by one so 2.5 hours total.
WHY LUCIA CLINIC?
When you come to Lucia Clinic, the welcoming atmosphere and nothing but true professionalism will instantly make you feel like you are at the right place. After consultation with a CoolSculpting® specialist, you will get a customized treatment plan that will work just for you. Every patient is different – this is something that Lucia's team knows and utterly respects.  The highest quality service and true understanding of patient's needs is what represents this aesthetic clinic.
When you finish with CoolSculpting treatment, you can leave Lucia Clinic right away, feeling just minimal discomfort in the treated area. More importantly, you will start your journey towards perfectly shaped legs.
Book a CoolSculpting® treatment at Lucia Clinic and get a perfect body shape!
It's time to start your journey towards enhanced natural beauty and to book a consultation at Lucia Clinic this October.