GETTING READY FOR YOUR SUMMER VACATION? TRY THESE 6 FAST, EFFECTIVE AND NON-SURGICAL TREATMENTS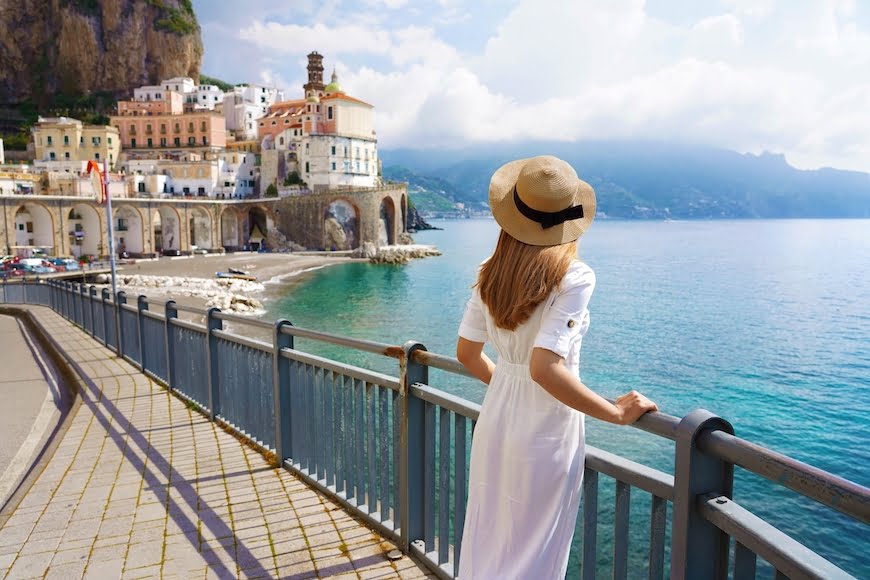 Who doesn't love summer vacations? BBQs with your friends, trips to the beach, relaxing by the pool sipping cocktails… Sounds great, right? But if you feel that you are not swimsuit-ready and don't have much time before vacation, we have a list of awesome non-surgical treatments that will address your concerns.
Whether it's cellulite that bothers you, saggy skin or stubborn fat or dull-looking skin these top 6 summertime procedures got you covered. You will feel refreshed and ready to take on your summer destination.
1.   Treatment's name: HYDRAFACIAL
How many sessions: 1
Downtime: NO
When to have it: 2 WEEKS BEFORE YOUR VACATION
Picture this – enjoying endless hours in the hot sun. You may not notice it right away, but the sun quickly dehydrates your skin and your selfies don't look great so much. So, what do you do? Prepare your facial skin for your summer vacation with a trendy HydraFacial treatment that makes your skin smooth, youthful and bright. Then your selfies will show your glowing and radiant face.
Lucia Clinic's HydraFacial brings your skin long-lasting health – this is something your skin needs especially during summer. It gives you that immediate "wow factor" because it deeply hydrates your skin in just 30 minutes and without downtime. This is what makes it perfect for your summer preparations.
The treatment is quite straightforward – you just come to your appointment without the fuss of preparations. And you relax while HydraFacial does its magic.
Below are the steps that bring you radiant skin.
First step – CLEANSING AND PEELING
Your skin is gently exfoliated which means that dead skin cells are removed from your skin's surface. It unclogs the pores and makes your skin bright and healthy-looking.
Second step – EXTRACTION
With the use of a special applicator tip, all the impurities are suctioned out from your skin. This is a gentle process and completely comfortable.
Third step – INFUSION
This is what makes this treatment so effective – your skin is fused with powerful and customized serums that nourish and hydrate your skin. You can say goodbye to dull-looking skin and enlarged pores. These serums boost your skin and make it radiant, hydrated and youthful-looking. You are ready for your summer vacation.
2.   Treatment's name: PROFHILO SKIN BOOSTER
Purpose: SKIN REJUVENATION
Downtime: NO
When to start with: 4 WEEKS BEFORE VACATION
This treatment is second on the list for your summer preparations. If you want to boost your skin even more before you head for the beach then Profhilo Skin Booster couldn't be better.
This treatment is like a busy wizard that improves your skin in so many ways. It's a powerful serum that is injected into your skin to make it plumper, rejuvenated and deeply hydrated. And deep hydration is just what your skin needs before you start spending time in the hot sun. Your skin will be more than ready for your summer vacation after the Profhilo skin booster.
A big plus for this serum is that it is made of hyaluronic acid, which is already present in your skin. So, it boosts your hyaluronic acid and adds more of it for super hydration. It also triggers the production of collagen and elastin which subtly lift your skin in addition to making it look radiant and youthful.
Don't worry about injections – the treatment is minimally invasive and done with very fine needles. You practically don't even feel them. And when you get this treatment done by the expert hands of Lucia's doctors it will be fast, safe and smooth. And if by any chance you do experience some mild side effects, they will be gone in a day.
The results will be amazing – smooth, firm, more elastic and radiant skin after just 2 treatment sessions. With Profhilo skin booster you will look your best on your summer vacation (and your selfies will make people jealous!)
3.   Treatment's name: VIORA-V FORM
Purpose: CELLULITE REDUCTION
Downtime: NO
When to start with: 6 WEEKS BEFORE VACATION
We all have cellulite – some people more, some less. But it's, unfortunately, a skin concern we have all dealt with or still are dealing with. Cellulite comes in the form of unsightly skin dimples that keep your thighs or buttocks from looking smooth and tight. And we all start to notice cellulite while trying on bikinis and shorts. And while some topical creams may help you a little with the issue of cellulite, they are only a short-term solution.
With Viora-V Form you can address the issue of cellulite effectively and without much hassle. It's a non-invasive treatment that uses safe RF energy to smooth out your skin. It also uses the suction element which boosts circulation and lymphatic drainage at the treated area.
This super combo treats cellulite at its core – it makes your skin firmer and more elastic and this unsightly cottage cheese is no longer present. Plus your thighs, buttocks or other areas get nicely contoured because of additional stubborn fat reduction.
Just make sure to start with your sessions prior to your vacation. You will notice the first improvement after only 3 to 4 sessions and that's more than enough to enjoy your time at the beach.
There you have it – Lucia Clinic's Viora V-Form prepares you for your vacation in terms of a nicely sculpted silhouette and smoother skin. Bikinis and speedos here we come!
4.   Treatment's name: SOPRANO LASER
Purpose: LASER HAIR REMOVAL
Downtime: NO
When to start with: 2 MONTHS BEFORE VACATION (at least)
You know that myth that you can't have laser hair removal during the summer, right? Well, it is just a myth because the technology of laser hair removal has developed so much that now you can have it all year round, and even on suntanned skin. All thanks to Soprano ICE and Soprano Titanium laser hair removal treatments.
Soprano ICE got a super important addition – new cooling system. It keeps the surface of your skin safe and sound and makes your session feel like getting a hot stone massage. So, it's literally a painless treatment.  It's what happens underneath your skin that's important.
The laser heats the hair follicle at its root and destroys it. The hair doesn't grow anymore and your treated areas become smoother and smoother with every session. Yes, you do need more sessions because hair doesn't grow the same so for the best results you should follow the course of sessions. But this doesn't mean that you can't go on vacation until you finish all sessions. You see the first results soon after the first session and then time your vacation accordingly. And the best part is that you can continue with treatments after you return from your summer holiday – Soprano ICE works just as effectively on tanned skin.
Soprano Titanium is the latest laser hair removal treatment and can eliminate unwanted body hair from all parts of your body – from head to toe! If this doesn't prepare you for your summer vacation then we don't know what does. Forget about packing a razor, wax or an epilator – you will get extra space for your bikinis and shorts.
This amazing treatment is absolutely safe for all skin tones including dark or tanned. The fact that it can be used on dark skin tone really singles this treatment out. Since dark skin is more sensitive to heating, Soprano Titanium slowly heats the skin and then targets the hair follicle. This way the surface of your skin is safe and undamaged. That's pretty important, especially when you're planning your summer vacation – you don't want to deal with burns and other side effects. Luckily, Soprano Titanium is the best laser hair removal suitable for dark skin.
With silky smooth skin, you will enjoy your summer vacation to the fullest. The time of constant shaving and expensive and painful waxing or epilation is over with Lucia Clinic's Soprano ICE and Soprano Titanium treatments.
5.   Treatment's name: COOLSCULPTING ELITE
Purpose: STUBBORN FAT REDUCTION
Downtime: NO
When to start with: 2 MONTHS BEFORE VACATION
Picture this – you have a perfect bikini, swimsuit or speedo, you put it on and then get disappointed – there are still some inches of fat on your waist, abdomen or thighs. You work out and eat a proper diet but these fat pockets just don't go away. And you start panicking – your summer vacation is approaching and you don't feel ready for it.
Luckily, CoolSculpting ELITE is an awesome new treatment, that will solve your problem in a flash – or to be more precise in a month. That's more than enough time before you go to the seaside. This advanced treatment targets stubborn fat pockets, freezes them away and makes your problematic body areas slimmer and firmer. And that's what you want, right?
When your fat cells get destroyed, they are flushed away from your body through metabolism. After a month you see the first results – slimmer waist, abdomen or thighs.
This new treatment is faster than before because you can treat two legs or two arms at the same time. It's a real lunch break treatment because it requires no downtime – it's super gentle to your skin and targets precisely the fat cells underneath it.
A big advantage of this non-invasive body-contouring treatment is that it destroys fat cells forever. This means that you can enjoy your slimmer body areas long after you return from your vacation. Just keep on exercising – you will definitely be even more motivated once you see the results.
After Lucia Clinic's CoolSculpting ELITE, you will be more than prepared to enjoy your time at the beach or by the pool in your new, perfectly-fitting swimwear.
6.   Treatment's name: EMSCULPT NEO
Purpose: BODY-CONTOURING AND TONING
Downtime: NO
When to start with: ONE MONTH BEFORE VACATION
This treatment is creme de la creme when it comes to preparing your entire body figure for the summer vacation. Not only does it melt stubborn fat cells but it also tones your muscles, all at the same time. This advanced non-invasive treatment is a leader in body contouring, so it's only logical you should add it to your list of preparations.
The magic lies in a powerful combo of two different energies – one targets fat cells and the other works on your muscles. It's like getting sit-ups or push-ups at the speed of light – which of course is not possible in normal conditions.
But even though you may think that EmSculpt NEO has sprung out from a sci-fi movie, it really delivers great results. It slims your targeted areas and makes them toned. It can be your abdomen – say hello to six-packs! Or you can get it on your thighs, buttocks and even arms.
Every treatment is customized to meet your needs and aesthetic goals. And we know what your goals are this summer – a slimmer and contoured silhouette!
Besides being super effective, this treatment is quite comfortable. If the intensity is too high, it can be lowered to suit your comfort level. Plus, it's very fast – in just 30 minutes, you can already notice that your muscles are more defined.
You do need at least 4 sessions for the best results, but you will definitely notice the first improvements before you head to the beach. Your targeted areas will gradually get slimmer and nicely contoured.
So, for attractive, slim and defined body contours, Lucia Clinic's EmSculpt NEO will make you ready for your summer vacation.
There you have it, this list covers all the treatments you need to prepare for your summer vacation. You can hydrate your facial skin or eliminate cellulite dimples. Or you can finally get rid of unwanted hair and get silky smooth skin. Finally, with Lucia Clinic's body-contouring treatments, you can get the perfect silhouette for beach wear.
Visit Lucia Clinic and start preparing for summer vacation with advanced, sophisticated and super-effective treatments.