IT'S TIME TO DISCOVER YOUR NEW SELF – CHECK OUT LUCIA CLINIC'S NOVEMBER SPECIALS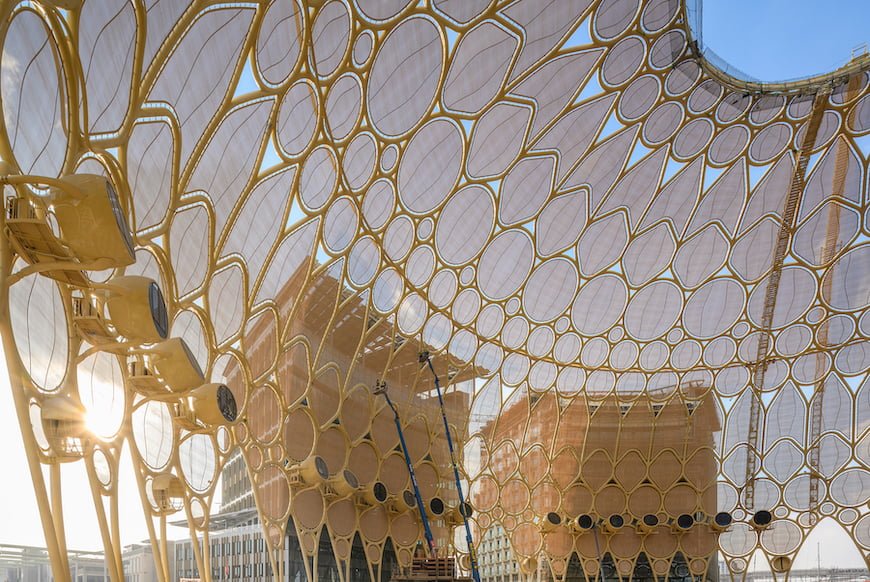 Beauty is everywhere. In nature, in the people, in yourself. Each month brings its charms and radiance. Lucia Clinic is bringing November specials to pamper you and make you feel brilliant. With its groundbreaking and non-invasive treatments, Lucia Clinic offers you time for yourself to enjoy, relax and enhance your natural beauty.  Rejuvenate your face, shape your body and get rid of undesired cellulite dimples this autumn.
ACCENTUATE YOUR FACE WITH LUCIA'S ACCENT PRIME
Are you feeling self-conscious because your face has lost its elasticity and it is looking saggy? Then Lucia's Accent Prime treatment will restore your confidence. With the combination of selective ultrasound and RF energy, this state-of-the-art treatment helps you fight against the effects of gravity and age. This unique combination of technologies has an enormous impact on your skin – ultrasound targets fat cells underneath your skin and eliminate them, while RF energy tightens your skin. The results -your face appears slimmer, your skin is firmer and you are glowing again.
MAKE YOUR SKIN RESISTANT TO FUTURE AGING EFFECTS
Are you looking for a treatment that will make sure your face is brilliant, smooth and tight in the long run? Then look no further. Lucia's Accent Prime Face Contouring treatment's power lies in causing an amazing fibroblast in the deeper layers of your skin. The existing collagen is boosted and the production of the new one is stimulated. Collagen keeps your skin strong and firm and Accent Prime helps you to activate this important protein. Your facial skin gets restored and improved once the network of collagen fibers is established again. This is what prepares your skin for future aging and gravity effects – your face stays perfectly contoured, firm and evenly toned with occasional maintenance.
WHY IS LUCIA'S ACCENT PRIME APRIME TREATMENT?
To start with, it is so versatile. With this treatment, you can reduce lines and wrinkles, tighten the loose skin on your face and give it a more lifted appearance. If you are uncomfortable with sagging skin under the chin you can achieve a perfect contour in this area and your neck as well. To continue, it is a non-invasive, minimally uncomfortable treatment that brings natural and long-lasting results. To finish, it is a fast treatment that can be fitted in any busy schedule. To get the best results, you will of course get a customized treatment plan, that includes the number of sessions. One of the biggest advantages of Lucia's Accent Prime treatment is that it makes your skin beautiful and radiant again, but it also makes your skin ready for future aging. You will definitely love the results and include Accent Prime treatment in your skincare routine.
Don't miss scheduling the consultation at Lucia Clinic for your Accent Prime treatment.
You might think that eliminating fat cells is tough but actually,
GETTING RID OF FAT WITH COOLSCULPTING® IS EASY
Lucia's CoolSculpting® shines among fat elimination treatments – it is safe, efficient and comfortable. Lucia's CoolSculpting® treatment constantly delivers positive results and the number of satisfied patients is continually growing. Do you want to get back into shape? Next to a balanced diet and regular exercise, CoolSculpting® can help you eliminate those stubborn pockets of fat that simply won't go away. A plus for CoolSculpting® treatment – it is fast and it requires no effort from you.
GET SLIM WITHOUT SURGERY
Do you struggle with bulges of pinchable fat on your abdomen, waist or arms? Then Lucia's CoolSculpting® treatment will freeze the unwanted fat cells forever. How is this possible? Well, during the treatment the specific, unwanted fat cells are targeted just beneath your skin. They are cooled to the temperature that triggers their natural death. Once your body flushes them away, they are gone for good. You can finally enjoy your perfectly shaped body without worrying that some pieces of clothes won't fit – they will fit ideally. Your body will get natural-looking and smoother contours without discomfort or pain.
THE BEAUTY OF COOLSCULPTING® TREATMENT – VERSATILITY
Getting a customized treatment plan has never been easier – with CoolSculpting® you can address body areas that are difficult to reach. With the help of specific applicators, you can eliminate unwanted fat pockets underneath your chin, under the buttocks or on your back. You can get rid of unappealing double chin. Unattractive saddlebags on your outer thighs can be wiped out – you will become a head-turner.
RETURN YOUR MOTIVATION FOR A HEALTHY LIFESTYLE WITH COOLSCULPTING®
You will love Lucia's CoolSculpting® treatment for three reasons – there is no downtime, it is fast and it delivers long-lasting results. Since it is a non-invasive treatment, you can return to your everyday routine right after the treatment. In just 30 minutes you can complete your first session and continue with your lunch break. After you complete all sessions that are recommended, you will enjoy your new body for a long time because as we said the destroyed fat cells won't come back. The last reason is important here – you will return your desire to take care of yourself with your fitness regime and improved diet. So, as you can see, CoolSculpting® treatment is beneficial on so many different levels.
That's why you shouldn't miss an opportunity to book your CoolSculpting® treatment this November at Lucia Clinic.
Last but not least, you can treat yourself with
LUCIA'S EMTONE® TREATMENT – A PERFECT SOLUTION FOR CELLULITE ELIMINATION
Getting smooth and firm skin without cellulite dimples is not out-of-reach anymore. All thanks to Lucia's Emtone® – a non-invasive, fast and effective body shaping treatment. Do you have lax skin on some areas of the body? With Emtone® treatment, you can improve your skin appearance, enhance its tone and texture and keep the results for a long time. This advanced treatment is very powerful and it's an impressive ally in your battle against cellulite.
EMTONE® NEVER FLOPS – IT ALWAYS DELIVERS
We all know that reducing unattractive cellulite dimples can be challenging. No matter how much you work out or keep a balanced diet you simply can't escape genetics or piles of fat tissue that contribute to the appearance of cellulite. You can try massages and anti-cellulite products – but most of the times they simply fail. Rest assured that Lucia's Emtone® treatment always works – RF energy and pressure wave therapy work together through the Emtone applicator. The vibrations that you feel during the treatment, disrupt the fat cells, boost your circulation and lower the metabolic waste and fluids that build up under the skin. So much is achieved with this treatment, but most importantly cellulite is replaced with beautifully smooth and firm skin.
GET FLAWLESS SKIN IN 4 SESSIONS
Cellulite can be a real pest and appear on different body areas – waist, abdomen, upper arms, knees, tights or buttocks. But once you get a customized treatment plan that will specifically address the body areas of your concerns you will experience the power of Emtone® treatment. The powerful energy that is emitted during the treatment will start a structural change in collagen – it starts to build up and improve the skin texture. As the cellulite starts to disappear the tissue gets rejuvenated and your skin finally looks smooth and firm. Three months after your final session, you will notice satisfying improvement – more contoured waist and smoother thighs. Pull out those thigh jeans from your closet again – you will wear them with confidence.
YOU WILL LOVE EMTONE®
Powerful but gentle, highly effective but comfortable – in short during the Emtone® treatment cellulite is being destroyed, while you feel as if you are getting a hot stone massage. That's the brilliancy of this treatment – it's non-invasive but provides long-lasting results. You might wonder about the heat that is coming from the RF energy -but don't. The heat targets the cellulite tissue and leaves everything else unharmed. So, the top layer of your skin feels only mildly hot – the magic of Emtone® happens underneath your dermis. While you are lying comfortably and relaxing, the Lucia therapist monitors the heat and makes sure you don't experience any undesirable sensations. Do you have a busy schedule? That's okay because you can easily fit Emtone® treatment in your lunch break, and return to your daily activities right away because there is no downtime. Another plus for Lucia's Emtone® treatment.
LUCIA CLINIC IS MORE THAN GLAD TO GUIDE YOU ON YOUR AESTHETIC JOURNEY
With nothing but a huge reputation behind it, Lucia Clinic offers you only high-standard services. Being the leader in the world of aesthetic enhancements, Lucia's highly trained team of professionals has one priority – to make their patients satisfied with results. When you come to Lucia Clinic, the welcoming atmosphere and nothing but true professionalism will make you feel like you are in good hands.
Every patient is different and beautiful in his/her own way. This is something that Lucia Clinic never forgets and always praises. That's why Lucia's team approaches every patient individually, and with patience. They will listen to you and understand your aesthetic needs and goals. They will treat your face or body concerns as their own. Whether you have facial skin concerns, you desire a better-sculpted body or you wish to eliminate unattractive cellulite dimples, once the initial consultation is finished, you will get a customized treatment plan that will address every single skin and body imperfection that bother you.
And then your journey towards naturally enhanced facial features or slimmer and firmer body can start. With Lucia's Accent Prime treatment, you can tighten the loose skin on your face and make it better contoured. Lucia's CoolSculpting® treatment can help you get the desired body contours and Emtone® treatment will work perfectly for cellulite dimples.
It's all up to you. Don't miss a chance to book a consultation and try out Lucia's November specials. You will get nothing but the highest quality service from Lucia's Team.
Refresh your face, recontour your body and restore your confidence. Feel and look your best this November at Lucia Clinic.