RE-ENERGIZE YOUR SKIN AND MAKE IT RADIANT AGAIN WITH SKIN BOOSTERS AND FACIALS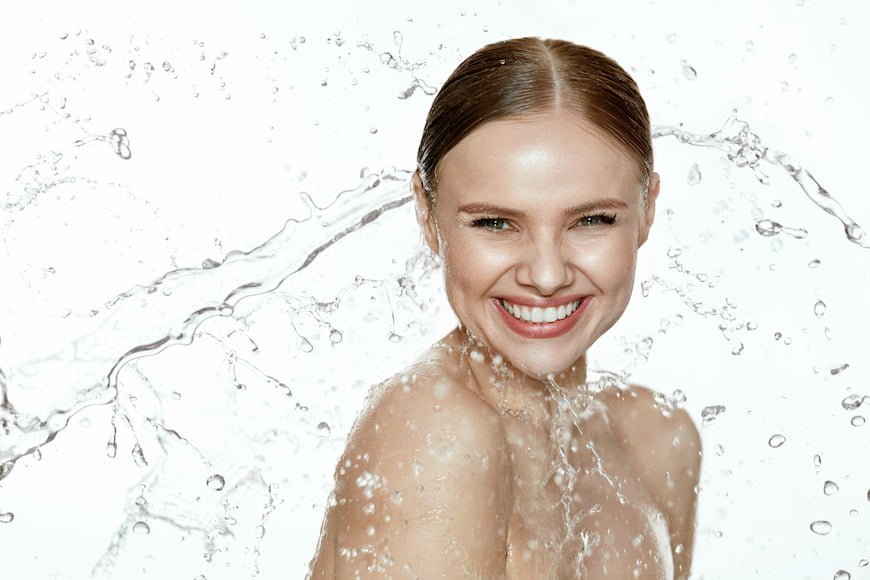 We have two more specials for you this week. These treatments can do so much for your skin, Skin Boosters can refresh your skin and enhance its glow and Facials can nurture your skin and keep it healthy and bright. Do you want to shine at the start of the new year? Try these treatments and pamper your skin after the long Holiday season.
‍
SKIN BOOSTERS – REJUVENATE YOUR SKIN
Meet this brilliant injectable treatment for deep skin hydration. Skin boosters do as their name says – boost your skin radiance and natural glow. They are sometimes called skin quality boosters because they give you healthy-looking and rejuvenated skin. This aesthetic treatment is becoming more and more popular and can be one of your favorite anti-aging procedures. Try Skin Boosters and you will look fresh and natural -your skin will be plumped and your fine lines will be reduced. The results won't be overly dramatic – instead, you will look like you take good care of your skin – that's what's most important.
HYDRATE YOUR SKIN FROM INSIDE
The beauty of Skin boosters lies in the fact that they are completely natural. They consist of Hyaluronic Acid which is already present in your skin and moisturizes it. But HA slowly disappears as your skin matures and this results in a wrinkled or dry complexion. Now you can change all that with Skin boosters and reverse the signs of aging and hydrate your skin – these micro-injections of HA rebuild the moisture in your skin and make it firm, radiant and elastic again. You can't compare Skin booster to any topical moisturizer – the microinjections go much deeper into your skin and of course last for a longer period of time.
ADD SKIN BOOSTERS TO YOURSKINCARE REGIME
You will love them because they will refresh your skin after long Holiday season. Your tired-looking or dull skin can get a healthier tone. Forget about dark circles under your eyes – with Skin boosters your eyes will pop up with brilliancy again. Skin boosters can even improve sun-damaged skin and smooth out wrinkles and fine lines. They rejuvenate your face to the fullest because they give your skin what it needs the most at this moment – hydration. Skin boosters can be used with mesotherapy which stimulates your own body's healing processes. The micro-injections used in this method can enhance the results even more.
SKIN BOOSTERS ARE VERSATILE
Even though these skin enhancers are most usually used for your face, you can also use them to rejuvenate your neck, décolletage and hands. Why not use them to firm the skin under your chin? They will definitely bring you excelent results – your skin will be firmer and subtly lifted, it will be more elastic and most importantly well hydrated. All these benefits will give you a flattering and beautiful glow. You will love Skin boosters because they will help you to maintain that refreshed and rejuvenated look or to address a specific skin concern that you want to improve.
‍
GET YOUR PERSONALIZED SKIN BOOSTER TREATMENT
Yes, this is completely possible. All you need to do is visit Lucia Clinic and consult with the doctor who will examine your skin and give you the best treatment option. All your skin concerns like sun-damaged skin, acne scars, wrinkles and other signs of maturing can be improved. It all depends on your specific needs and aesthetic goals. The very treatment is fast and it won't take a lot of your time. In just 15 minutes doctor can finish with strategically injecting these powerful skin boosters in all the places you need a rejuvenation. Don't be bothered with injections – they are tiny and only minimally invasive. Look at the bright side- this treatment can improve your skin on so many levels.
MARK THE START OF NEW YEAR WITHGLOWING SKIN
Numerous holiday season parties can take a toll on your skin. It can appear dull and tired. But Skin boosters can really improve the look of your skin in a safe and effective way. Their natural Hyaluronic Acid moisturizes your skin to the fullest and provides you with a healthy skin tone, tighter skin complexion and reduced signs of aging. The results of this aesthetic treatment can last for 9 months and then you can decide to have a touch-up. There are so many great things ahead of you in the new year – re-energize your skin with Skin Boosters and enjoy everything that's coming in 2022.
Another brilliant treatment that you can try this week at Lucia Clinic is
FACIAL FOR REFRESHED, GLOWINGAND HEALTHY-LOOKING SKIN
Meet Lucia's Facials – non-invasive treatments that can do wonders to your skin. Facials are so beneficial because they hydrate and clean your skin, remove the clogged pores and eliminate dead skin cells. What's even more important, they keep your skin protected from free radicals and other harmful agents. After Facials, your skin is youthful-looking, fresh and healthy – perfect for the start of the new year. Since the Holiday season is over, do something beneficial for your skin – indulge in soothing Facials.
‍
KEEP YOUR SKIN FRESH AND CLEAN
Facials are truly amazing – they eliminate all the impurities from your face but also infuse your skin with hydrating and nourishing serums. Talk about getting a treatment that is immediately effective! Right after the treatment, your facial skin is firmer, your complexion is brighter and more vibrant – you just simply glow. If you have a busy schedule you can get Express HydraFacial which can rejuvenate your skin in just 30 minutes. It instantly refreshes your skin – it cleans your skin, exfoliates and extracts the pores. The process is gentle and requires absolutely no downtime. Best of all, it feeds your skin with powerful antioxidants and other essential ingredients. Enjoy your smooth, tight and clean skin.
GET A CUSTOMIZED FACIAL TREATMENT
Facials are great because they can precisely address your own skin concerns. They are perfect for all skin types -normal, oily or dry. Your customized Facial can clean your skin thoroughly – it removes dirt, pollution and blackheads. It can even reduce large pores. You can get a gentle peeling to exfoliate the surface layer of your skin and reveal the healthy and fresh one. The infusion of powerful serums can be also tailor-made to target your skin concerns and deliver the best results. Finally, your face is even more pampered with a soothing mask and LED lamp. LED light therapy can really make a difference in the way your skin looks – it boosts the production of collagen, smooths out fine lines, reduces age spots and does much much more. Get a more even skin tone and softer, firmer and glowing skin – right away!
GIVE YOUR SKIN A LUXURIOUS TREATMENT
Lucia's Facials improve your skin appearance without discomfort and downtime. They are powerful when cleansing your skin but also gentle and non-irritating when infusing your skin with essential skincare products. All facial areas can be treated with Facials even the sensitive ones around your eyes and lips. As a final touch, you can get Gold Mask applied to your face which pampers your skin to the fullest. This mask nourishes your skin, reduces acne and pigmentation and softens fine lines. It maximally rejuvenates your skin with collagen growth factors and plant extracts. After this grand Facial, your skin is healthy-looking and glowing again. Your unique skin type and complexion will be re-energized with your unique Facial treatment.
ENJOY YOUR SOOTHING FACIAL
Even though Facials are extensive treatments, their steps are nothing but comfortable and safe. They are a relaxing procedure that brings you closer to perfect-looking skin. Cleansing, peeling, exfoliating and infusing – these are the effective parts of every Lucia's Facial. You can get your Facial as a stand-alone treatment to hydrate and protect your skin from pollutants and nourish it with anti-aging ingredients. Or you can prepare your skin with Facials for the next skincare treatment like Laser therapies or others. In both cases you will be super satisfied with the results – they are natural, long-lasting and effective.
‍
ENRICH AND RESTORE YOUR SKIN APPEARANCE
Leave the dull and tired-looking skin in the past – moisturized, cleaned and rejuvenated skin can be your future with Facials. Or better to say your present – you will be able to enjoy your brighter, healthier and more radiant skin immediately after the treatment. That's how powerful Facials are. That's how effective Facials are. The important benefit of this aesthetic treatment is that it protects your skin from the effects of stress, aging, sun exposure and pollutants. On the other hand, Facials improve various skin concerns like acne, eczema, blackheads, dry skin, oily skin – you name it. With Lucia's Facials, they can all disappear.
THE MOST BEAUTIFUL SKIN IS THEHEALTHY AND GLOWING SKIN
This week's specials are all about rejuvenating and nourishing your skin. Make your facial features plumper and glowing with Skin Boosters. Pamper your skin with gentle Facials and restore your natural radiance.
 Don't miss out on a chance to book your consultation at Lucia Clinic.