YOUR VALENTINE'S DAY BEAUTY PREPARATIONS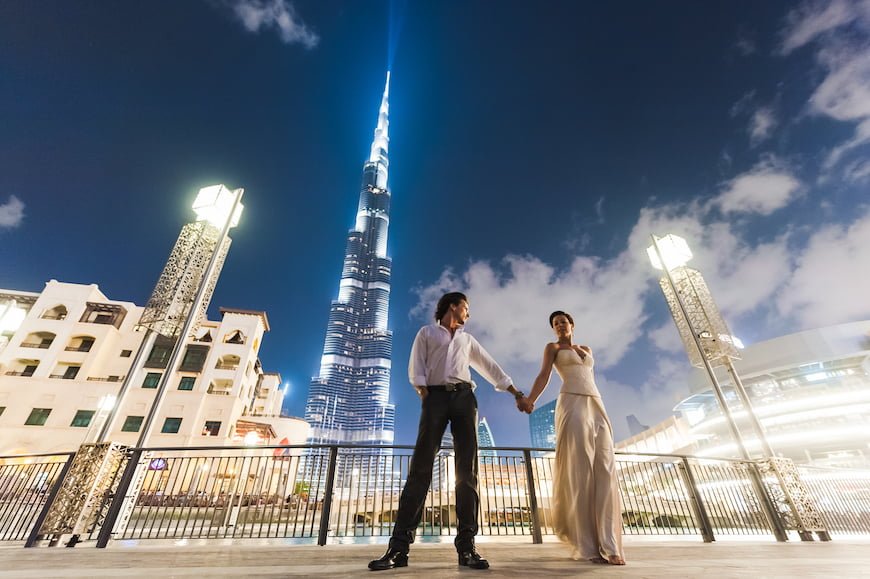 The start of the year is the ideal time to think about yourself and hit the reset button. It's a good idea to start out with the aesthetic treatments you've written on your wish list – just on the dot of Valentine's Day. As this lovely Holiday is approaching, don't wait for the last moment to pamper yourself – do it now! Whether you are celebrating it with that special someone or with going out to town you want to look fabulous.
With our February specials, you can rejuvenate your skin, restore your hair or eliminate stubborn fat pockets on your body. Show yourself some love and your body will love it.
‍
ULTHERAPY WILL MAKE YOU FALL IN LOVE WITH YOUR SKIN
Get that Valentine's glow with Ultherapy. This amazing treatment subtly lifts your skin by boosting collagen and elastin – super important proteins that keep your skin youthful-looking. You can achieve natural-looking skin rejuvenation in a non-invasive way. Ultherapy treatment restores your skin vitality by tightening your loose skin and enhancing your face. Get ready to shine this Valentine's Day with your flawless and radiant skin.
REJUVENATE YOUR FACE AND NECK
As love is in the air, it's time to start loving your skin. Lift, tone and refresh any part of the face or neck thatbothers you. It can be loose on your double chin, droopy eyelids or sagging skin on your neck. You want to look your best on Valentine's Day and Ultherapy treatment will make you look brilliant. Your facial contours get nicer once you lift the skin under your eyebrows or get rid of a double chin which is tricky to do in an old-fashioned way.
LET YOUR BODY HEAL ITSELF
This is so easy with a little help from Ultherapy treatment. This gentle treatment lifts the saggy skin with safe ultrasound energy and also boosts collagen production. You must love collagen because it does so much for your skin. As it gradually builds up, your facial wrinkles get smoother and your skin gets rejuvenated and radiant again. And all this is done in a natural way – your face and neck are subtly enhanced but enough to dazzle that special someone on Valentine's Day.
GET YOUTHFUL-LOOKING SKIN WITHOUT SURGERY
What makes Ultherapy a beloved treatment is that it is non-invasive and gentle. There are no incisions, just potent energy that travels beneath your skin to awaken the collagen and elastin. What's even more important the energy doesn't harm the top layer of your skin. There is minimal to no downtime and your face or neck quickly settles from the redness. You can put on makeup right away so don't worry about missing out on Valentine's Day fun.
YOU WILL LOVE ULTHERAPY
Ultherapy is an awesome treatment that helps fight against gravity. All the problematic areas of your face or neck can be resolved – you achieve an overall refreshed look. This groundbreaking procedure brings you nothing but natural-looking results – tighter neck and chin, better-contoured jawline, subtle brow lift. All this contributes to nicely shaped facial contours. It is a safe, fast and efficient treatment – ideal for preparation for upcoming Valentine's Day.
Another awesome treatment you can book this February and stop dreaming about big hair is
MESOTHERAPY FOR HAIR LOSS – FALL IN LOVE WITH YOUR HAIR
All your dreams about beautiful, shiny hair that is thick and voluminous will come true just in time for Valentine's Day. With this treatment, you will dazzle with your locks. It is a brilliant alternative for surgical hair transplantation and boosts the regrowth of thinning and weak hair. Mesotherapy is a true answer to your hair loss problems. It is over 90% successful – this number says it all. Mesotherapy treatment helps you get rid of patchy hair loss and stops the continuous thinning of your hair.
BOOST YOUR SCALP WITH IMPORTANT NUTRIENTS
Mesotherapy is an advanced treatment that delivers the nutrients directly into the dermis layer of your skin which brings you amazing results. This is done with absolute precision and all the active substances that boost your hair growth are more efficiently delivered. These substances are vitamins, plant extracts or serums – everything that will awake your dormant hair follicles and provide you with luscious hair.
‍
AWAKE YOUR HAIR FOLLICLES
Mesotherapy's biggest benefit is exactly this- it stimulates your hair follicles where each hair is secured to. Every follicle has a sebaceous gland that maintains your scalp hydrated and nourished with natural oils. Micro-needles trigger the growth factor by stimulating hair follicles – the result, your hair regrows and you end up with thicker hair. All this is performed in a safe and painless way – you won't have to cancel your Valentine's Day date because of a long downtime!
REJUVENATE THE SKIN ON YOUR SCALP
With this treatment, you can boost your scalp immunity and give it an overall rejuvenation. The scalp is actually skin layers with a lot of growth factors that promote the growth of longer, fuller and thicker hair on your head rather than on other parts of your body. Mesotherapy triggers the development of new blood vessels which increase blood circulation and help hair to grow faster and don't fall off. Very quickly your hair will start to look healthier and thicker.
ENJOY YOUR NEW AND RESTORED HAIR
Another benefit of Mesotherapy is that it can eliminate all the factors that contribute to itchy scalp inflammations. You definitely don't want to have dandruff on your Valentine's Day date – not very attractive. This treatment has therapeutic effects on your scalp and keeps it healthy which also boosts hair growth. Also, mesotherapy enhances your lymphatic system and helps the elimination of toxins from your body – this detox cleansing boosts your general health.
SHINY AND VOLUMIZED HAIR IS ON YOUR WAY
Mesotherapy can even gently exfoliate the skin on your scalp and remove all that's keeping your hair from being shiny. These can be dirt or oil clogs in your hair follicles that result in uneven pH levels in your skin. With exfoliation, you can restore pH levels and get a healthier and smoother scalp. And when your scalp is healthy, your hair is healthy and grows again. Also, a healthy scalp can't get infections or result in damaged hair.
RETURN YOUR CONFIDENCE WITH MESOTHERAPY
You will love this treatment because it can restore your hair so quickly and efficiently that you won't believe it. All your hair concerns will be resolved in just a few treatment sessions that can last for just 30 minutes. Your hair will be revitalized and healthier-looking and you will finally be able to enjoy your voluminous locks. Don't forget that this treatment is effective for both men and women of all ages. Treat your hair loss or hair thinning issues and you'll be ready to amaze that special someone on Valentine's Day.
Finally, to get super ready for Valentine's Day, you can book CoolSculpting treatment and look stunning with your improved body contours.
COOLSCULPTING – A COOL TREATMENT THAT WILL MAKE YOU LOVE YOUR CONTOURS
In order to move ahead with your romantic Valentine's Day plan why not try CoolSculpting and do something great for your body shape? This amazing treatment is non-invasive and gentle to your skin but yet so powerful when it comes to freezing away those stubborn pockets of fat that have always bothered you. Put an end to that right now and discover the wonders of CoolSculpting. In just 35 minutes, the unwanted fat cells get frozen underneath your skin and your body slowly eliminates them. The best part – the destroyed fat cells can never come back!
TRIM THOSE LAST INCHES ON YOUR BODY
If having a pesky double chin is starting to irritate you then CoolSculpting is your answer. With its mini applicator, you can eliminate stubborn fat pockets even from this hard-to-reach area. It also works great for fat bulges on your upper knees and under armpits. Without much effort, you can get a slimmer jawline or nicely shaped arms or knees. Don't think that the size of this applicator makes it less powerful – on the contrary, it delivers brilliant results.
 IT'S TIME TO PICK YOUR BEST-FITTING CLOTHES
Because after CoolSculpting treatment you will look great and wear your clothes proudly on Valentine's Day date.  This treatment is versatile and can freeze away fat cells on all your trouble spots that kept you from wearing tight clothes. It can treat love handles and give you a super-shaped waist. You can forget about bra fat, banana rolls or saddlebags. All these unattractive fat bulges can get melted away. After three months after the session, you will enjoy your smooth, tight and nicely-shaped contours.
LOOK GLAMOROUS WITHOUT A LOT OFEFFORT
We all know that sometimes it is difficult to remove those pesky fat pockets no matter how much we exercise or keep a healthy diet. With CoolSculpting treatment, you won't have to worry about that anymore- it is fast, effective and brings lasting results. Once your body fully eliminates frozen dead cells and you discover how much improved your contours are, you will feel invigorated and motivated to continue with your healthy lifestyle habits. But first, you will dazzle that significant other with your awesome new body shape. With CoolSculpting you won't be able to wait for Valentine's Day.
‍
FEEL STUNNING IN YOUR BODY
While having a CoolSculpting treatment you will feel nothing but comfort – it is painless and gentle. It targets the fat cells underneath your skin and leaves the surface of your skin unharmed. Its awesome technology of precise freezing will make those unwanted fat cells shrink and get eliminated from your body. During the treatment, you just relax while CoolSculpting does its magic. You will finally enjoy your long-desired slim body contours. And what is the best time to get into shape? Before Valentine's Day of course.
GET READY TO SHINE
You will love CoolSculpting and you will love your new body shape. The treatment is really fast and fits into the busiest schedule. But don't think that you will have to take time off after the session because you won't. There is no downtime – you just come to Lucia Clinic, finish with the treatment session and carry on with your daily activities. That's how simple it is. This treatment is truly a time saver – shape up for Valentine's Day with CoolSculpting.
‍
LOVE IS IN THE AIR AT LUCIACLINIC
Come and pamper yourself with our awesome treatments. Rejuvenate your face and hair and shape your body. We covered it all. Now it's your turn to try the treatments and do something great for yourself. The way you radiate with confidence will be your best Cupid arrow.  No matter what plans you have for Valentine's Day, feeling great about yourself will definitely make February14th even more special.