WHY YOU SHOULD CHOOSE A PROFESSIONAL CLINIC FOR YOUR BEAUTY TREATMENTS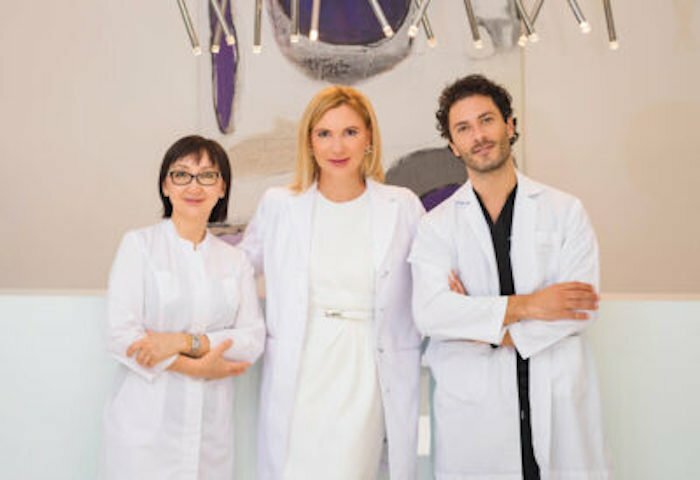 We're living in a golden age of beauty. Thanks to countless online tutorials available at our fingertips and a continuous supply of innovative at-home products, taking your beauty routine into your own hands is easier than ever. But does this mean you should? Not quite.
There's a lot of misinformation about beauty and health floating around on the internet. Unfortunately, there are also unqualified professionals attempting to capitalize on the beauty boom with unsafe and unsavory practices. When a treatment goes wrong, you may be left with a disappointing new look, an injury and even lasting damage.
You and your body deserve better. There's no substitute for visiting a reputable clinic staffed with licensed and experienced practitioners and equipped with the latest technology. At Lucia Clinic, we're professionals who know that a bespoke approach to beauty treatments delivers the best results. Keep reading to find out why guests from around the world come to Lucia Clinic for world-class face, skin and body services.
WE ARE PHYSICIAN-LED‍
A professional medical clinic is overseen by a licensed physician. A day spa, on the other hand, may be owned and operated by a businessperson with no medical training or certification. Under the supervision of a physician, professional clinics can perform medical skincare and beauty treatments that exceed what a spa can offer or what you can use at home.
‍
Board-certified doctors are held to the highest standards in their field, making them the best option for ensuring safe treatment and natural-looking results. Our founder and chief physician, Dr. Radmila Lukian, is an internationally-trained dermatologist with board certifications in both Europe and the United States.
WE EMPLOY MEDICAL PROFESSIONALS
Your favorite spa is likely staffed with cosmetologists, aestheticians, massage therapists, stylists, makeup artists, nail technicians and other professionals who specialize in beauty, relaxation and personal care. Although they are licensed experts in their fields, they are not medical professionals and cannot perform medical treatments.
When you trust your care to a professional clinic, you are treated by a licensed medical staff who have dedicated their careers to offering the best of medicine and beauty. Dr. Lukian is joined at Lucia Clinic by an elite team of physicians who have undergone years of advanced training, are published in scientific journals and regularly speak at international conferences.
WE DELIVER LASTING RESULTS
Everyone loves a spa day. It's soothing, rejuvenating and a wonderful escape from our fast-paced lifestyles. Whether you visit a day spa or pamper yourself at home, there's no doubt these treatments can help you unwind and feel beautiful — but their benefits are limited and short-lived. Spa treatments and products you purchase in stores are more about relaxation than results.
At our professional clinic, the focus is on medical-grade products and cutting-edge technology. Our medical professionals can perform state-of-the-art treatments that give you results you can't achieve anywhere else. You'll still feel pampered and enjoy the added benefits of enhanced safety, efficacy and longevity.
WE PUT YOUR SAFETY FIRST
Cleanliness and safety should be top of mind when you're deciding where to have your beauty treatments done. Sadly, we've heard too many stories of poor hygiene practices, fake products, unqualified practitioners, unsafe surroundings and botched procedures. No treatment is worth sacrificing your safety.
Medical facilities are held to the highest possible standards when it comes to cleanliness and sterility. You can also rest assured that the treatments offered at Lucia Clinic are genuine, thoroughly researched and tested, and administered by appropriately trained professionals. Your health and safety are our greatest priorities.
WE OFFER COMPREHENSIVE AND PERSONALIZED TREATMENTS
Over the counter beauty products can be helpful for maintenance, but they can't significantly change your skin. Likewise, spa treatments like a facial or a hot stone massage can leave you with a glowing complexion and a sense of relaxation, but they can't yield profound, long-lasting results that are customized for your concerns and goals.
A medical clinic uses potent prescription ingredients and can better customize your treatment plan for your specific needs. When you consult with a member of the Lucia Clinic team, you will receive a fully personalized and comprehensive care plan that is based upon your needs and requirements. We'll find the right combination of treatments to address your cosmetic concerns while also improving the health of your skin.
OUR PROMISE TO YOU: WORLD-CLASS PROFESSIONAL CARE WITHOUT COMPROMISE
What if every day could be your best skin day? You deserve to look confident, healthy and naturally refreshed. We believe in offering the best products, techniques and treatments to get you there. Lucia Clinic is proud to be a leading provider of surgical and non-surgical treatments in Dubai. We invite you to contact our clinic today or book an appointment.