INTRAVENOUS INFUSION TREATMENT: YOUR QUESTIONS ANSWERED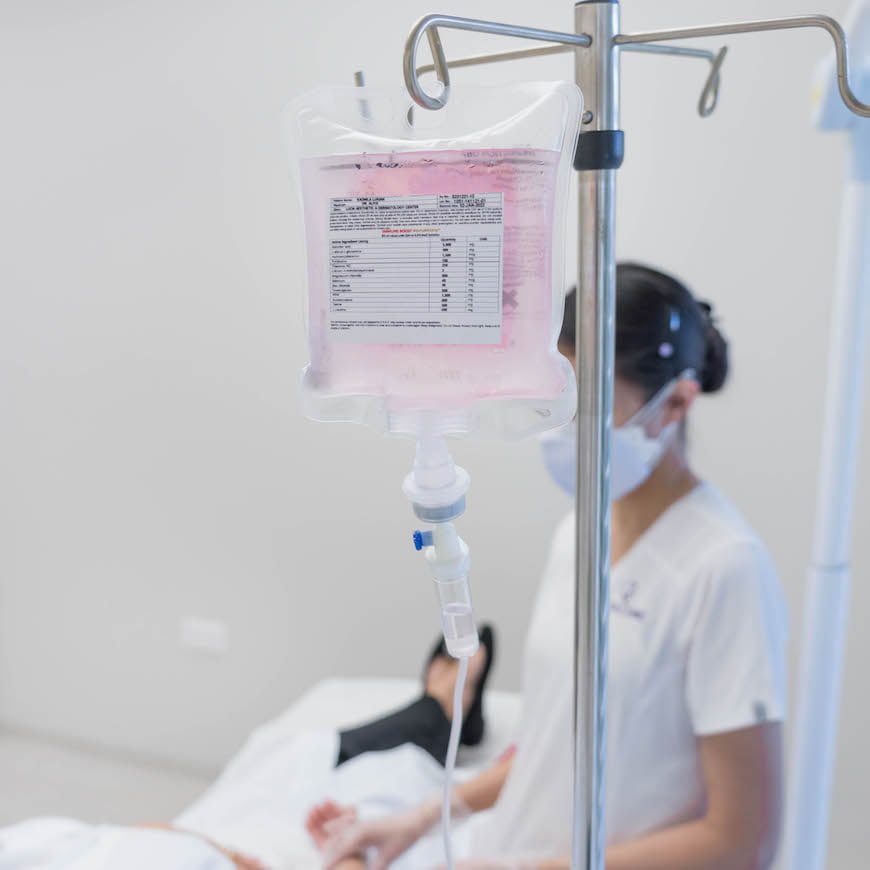 The Intravenous Infusion Treatment is the process of delivering the essential nutrients directly into your blood stream. This treatment is not new, but the increased menu of varied tailor-made infusions these days is making it a promising solution for your overall wellness. The treatment simple and straightforward, where an IV line is placed in the patient's arm and the vitamin fluid is flown in. Here is what you should additionally know before going for the IV therapy treatment:
‍#1 Which type of nutrients are used in this treatment? IV Infusion Treatments cover different nutrients to treat different problems. They include:
Vitamin B that helps in hair regeneration, boosting the energy levels.
Vitamin C that helps in recovering the skin from daily damage.
Glutathione that helps in detoxifying the toxins. It helps in muscle development.
L-Glutamine to promote nitrogen balance and prevent loss of muscle.
Magnesium along with other nutrients to boost the body's immune system
The nutrients are mixed in tailor-made drips to meet the needs of your skin and body.
‍#2 Is it safe? Yes, it is safe only if the procedure is performed by a qualified professional. Very few people experience minor side effects such as nausea, feeling warm, pain at the injection site, but these effects disappear shortly after the treatment.
‍#3 Is infusion treatment right for me? An IV Infusion Treatment is primarily useful when oral supplements do not provide you with sufficient nutrients that your body needs. Since the procedure is easy to administer and basically pain free, it is widely being used to meet the expectations in less time and in a more efficient way. However, an initial examination is recommended to identify your body's needs and deficiencies to determine which IV therapy treatment would suit you best.
‍#4 What to expect during the infusion? Once the examination is done and prescribed solution is ready, the IV drips are infused and administered by a specialist. IV drips usually take between 30 to 45 minutes of time depending on the nutrient content. One can comfortably recline and watch TV, read, listen to music or just relax. You may notice a few side effects which ease out in no time. You will get to normal much quicker than anything else and should be able to see the positive effects of infusions right away.
If you are looking for a new and quick way of living a healthy lifestyle and if IV Infusion Treatment sounds like the right treatment for you, schedule a consultation with one of our experts by calling us on +971.4385 4525 or by sending your email to info@luciadubai.com. You can also contact us to find out more about us.