REFRESH YOUR FACE AND GIVE IT A RADIANT LOOK WITH CLEARLIFT AND BOTOX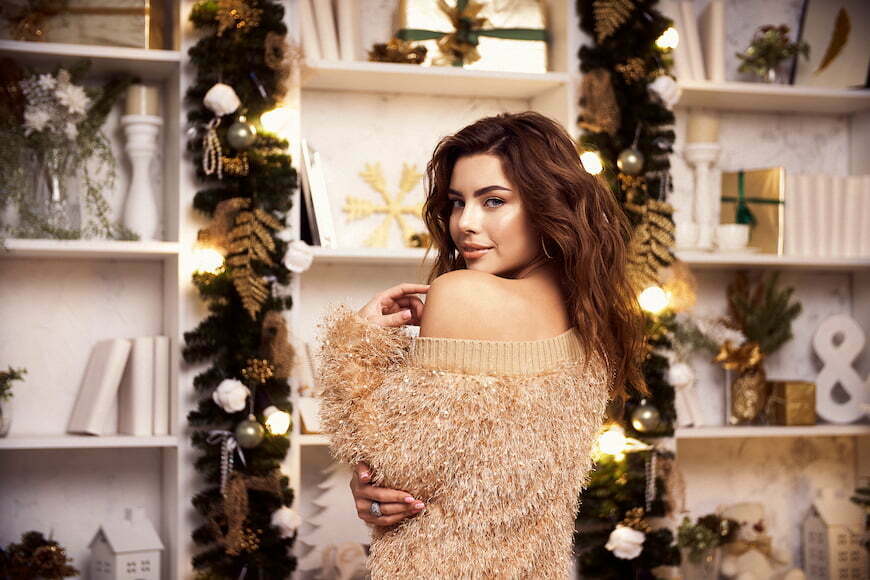 Are you in for more specials? This week you can rejuvenate your face with two brilliant treatments – Botox for turning back time and reducing fine lines and wrinkles and ClearLift to make your face even more youthful. Treat yourself to some post-holiday pampering and get a smooth, healthy and refreshed face.
‍
GET A GORGEOUS-LOOKING SKIN WITH CLEARLIFT
This innovative treatment can do so much for your skin. After a lot of holiday parties, your skin can get a bit dull-looking and tired – it needs to get refreshed. This is where ClearLift proves itself -it evens your skin tone, reduces the pores, minimizes the redness and does so much more. After the treatment, your skin looks firmer and the signs of unslept nights are gone. ClearLift gives your skin exactly what it needs at this moment- a healthy, fresh and radiant glow.
GO TO YOUR PLANNED SOCIAL EVENT RIGHT AFTER THE TREATMENT
Isn't this amazing? You don't have to wait long to go back to your busy social schedule after ClearLift because it requires minimum to no downtime. It's truly a treatment that you can have during your lunch break. It's a non-invasive laser treatment that doesn't ablate or peel the top layer of your skin but improves your skin's blemishes fractionally. This is the beauty of this treatment – it goes deep into your skin's layers but it doesn't harm the surface of your skin. Once the laser energy triggers natural healing your skin imperfections disappear.
‍
REMODEL YOUR SKIN FROM THE INSIDE OUT
You read it right – ClearLift boosts collagen production and makes your skin tissues firmer in the underlying layers. This is the ideal treatment for you because you won't have to spend a lot of time on recovery. The magic happens beneath but you see it on the surface – your skin becomes tighter, youthful and glowing. Since it is a gentle treatment, ClearLift is perfect for treating delicate areas of your face like underneath the eyes or nasal folds. It's awesome for refreshing your face after all the holiday celebrations.
GET AN EVENLY TONED COMPLEXION
ClearLift is powerful and yet gentle – its Qswitched energy reaches the deepest layers of your skin and eliminates the skin blemishes. It causes micro-injuries that get healed by newly produced collagen. Your own body helps with your skin rejuvenation. The process is natural -nothing overly dramatic but enough to make your skin gently lifted, refreshed and enhanced.
You will look great at your next social gathering – everybody will wonder what's your secret. All you need to say is -I take great care of my skin.
‍
RESTORE YOUTHFUL APPEARANCE IN JUST 20 MINUTES
ClearLift is super fast and doesn't require any special preparations. After consultation with Lucia's Skin Therapist, you can have the treatment right away. Naturally, our Skin Therapist creates a custom-made treatment plan that will address specifically your skin concerns. It can be wrinkles and fine lines, rosacea, hyperpigmentation, skin laxity or large pores – ClearLift is super versatile. It can even reduce dark circles or puffiness by stimulating lymph drainage. Restore your radiance at the start of the new year –  ClearLift will make it happen.
FEEL GOOD ABOUT YOUR FACE AGAIN
ClearLift will definitely make you look impeccable. You will feel confident about your smooth, fresh and younger-looking skin. If you had any concerns about hyperpigmentation, they will be resolved. Next to your face, you can improve the skin on your neck, hands and decolletage – they also reveal age and need special care. Doing something just for yourself is something you deserve – it will boost your energy to do everything that lies ahead of you in the new year.
‍
TURN BACK TIME WITH CLEARLIFT
You will love ClearLift. After a course of sessions, it can visibly improve your skin issues. Wrinkles are reduced and your face looks smoother and plumper. The best part is that you gradually notice how your skin is becoming better and better. Once the full results are there and your own body has produced new and healthy collagen you will be able to enjoy your refreshed and youthful-looking face for a long longtime. This is what makes ClearLift special – it achieves natural-looking results without risks, downtime or invasive procedures. It just makes you look like you nourish your skin in the best and most effective way.
Another treatment you can try out at Lucia Clinic is Botox – the beloved aesthetic procedure.  
BOTOX – FOREVER TRENDY TREATMENT
And it is becoming more and more popular. It is on the top place when we talk about injectable anti-wrinkle treatments. It really turns back the time and smooths out all those signs of aging on your face. Compared to other skincare products, Botox is one of the most effective methods of making you appear youthful-looking again. It's time you find out about the benefits and beauties of Botox at Lucia Clinic.
THE BEAUTY OF BOTOX – YOU WILL LOVE IT
We all make facial expressions – that's what makes us individuals. But, too much frowning, smiling, squinting and raising the eyebrows leaves unattractive wrinkles and fine lines all over our face. How about keeping all your facial movements but reducing the lines? Botox does wonders here because it addresses the basic cause of Crow's feet, frown lines or forehead lines – the constant muscle movements. Lucia's doctors inject Botox into these muscles and briefly reduce their activity. You instantly notice that your wrinkles have become smoother once these muscles relax. So you can rejuvenate your face with Botox and still make all your facial expressions.
‍
LOOK GORGEOUS AT THE START OF THE NEW YEAR
Botox can make your face smooth and free of wrinkles really fast. All you need to do is schedule a consultation with Lucia's doctor and get a bespoke treatment plan that will address only your issues with wrinkles. Forget about frown lines between your eyebrows – you don't want to look irritated or upset in your selfies. With Botox, you will look how you feel – excited to find out what this year will bring you. Don't worry about looking frozen – with high-quality Botox injectables, you will be able to keep expressing all your emotions.
INCLUDE BOTOX IN YOUR SKINCARE REGIME
The beauty of Botox lies in enhancing your natural beauty. With the correct amount of it, you can just subtly boost your facial features – nothing overly dramatic. You can restore the shine of your eyes by reducing Crow's Feet wrinkles. Or eliminate horizontal forehead lines that make you look stressed or worried. If you are bothered with wrinkles that appear on the sides of your nose or mouth and make you look older, Botox will smooth them out and restore your youthful appearance again. Enjoy everything that this year will bring you with a polished and rejuvenated complexion.
ENRICH YOUR NATURAL BEAUTY
There is nothing more beautiful than nature. With Botox, you will definitely believe in that. Apart from addressing upper face wrinkles, you can rejuvenate your jawline and make it look slimmer. If you are bothered with chin dimple, you can make it smoother. Moreover, with Botox, you can make vertical necklines smoother and softer. You can do so much for your face with Botox treatment. Best of all, the results are nothing but natural-looking. Let everybody wonder how you manage to shine so much.
FALL IN LOVE WITH YOUR FACE
If you are thinking that Botox is too much of a skill-sensitive treatment you're completely right. But, with over a decade of experience in aesthetic dermatology, Lucia's doctors perform Botox treatment with nothing but absolute precision. Their skill and expertise are top-notch -they will make you look radiant. You won't lose your individuality with Botox treatment – you will just enhance it. And when you feel and look great you will definitely draw attention at your next social event.
LOOK AS YOUNG AS YOU FEEL WITH BOTOX TREATMENT
Your Botox treatment can be over in just 10minutes – you can easily fit it into your busy schedule. Don't worry about the discomfort – the needles are tiny and Lucia's doctors are experts in making every treatment as comfortable as possible. Some people say that getting Botox feels like a pinch. If you are still concerned about aches and pains or you shy away from needles, you can get a topical numbing cream applied to your face before the treatment. Remember – you are always in good hands at Lucia Clinic. You will love your smooth and younger-looking face.
IT'S TIME TO SHOW YOUR POST-HOLIDAY GLOW
Lucia Clinic is inviting you to try out ClearLift and Botox treatments and do something great for your skin now that the long holiday season is over. But, that doesn't mean you shouldn't continue to feel and look your best.
Don't miss out on scheduling your consultation.